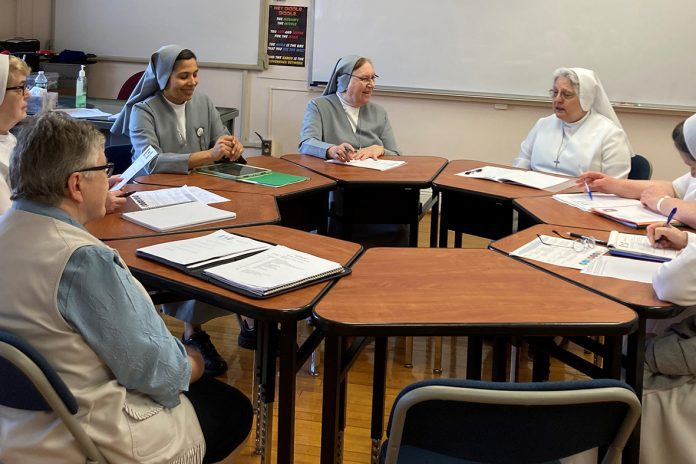 Haledon (United States). St. Joseph Province Council (SEC) of the United States and Canada met from 18 to 20 March 2022 in Haledon, New Jersey, for days of prayer, study, and sharing.
On 18 March 2022, Leaders, Principals of Primary and Secondary Schools, Faith Coordinators, Coordinators of VIDES and Youth Ministry, joined the meeting for the presentation of a Provincial Plan based on the Encyclical Laudato Si' by Pope Francis.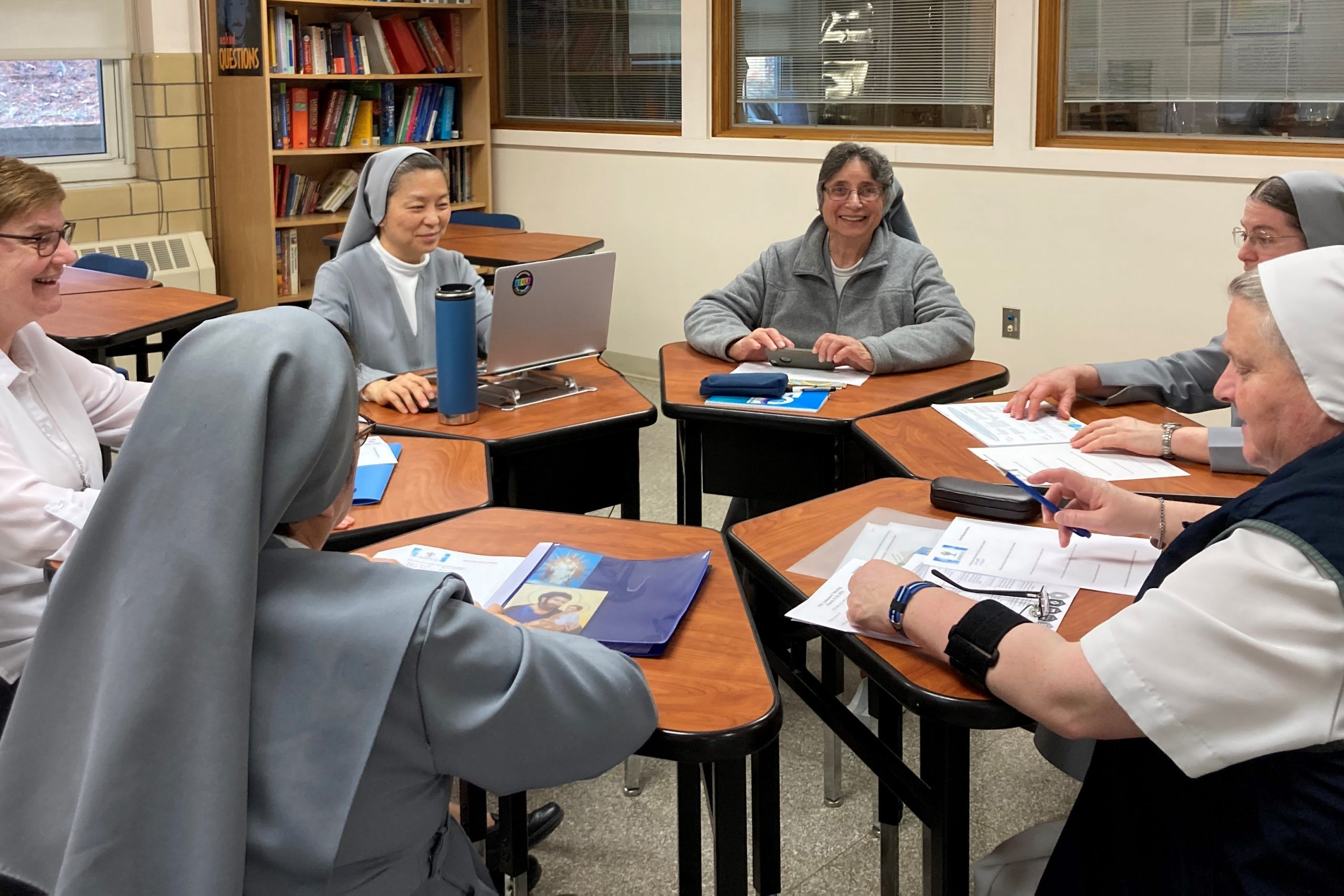 After the transmission of the 24th General Chapter, a team made up of FMA, lay teachers, and young people, coordinated by Sr. Michelle Geiger, delegate to the Chapter, began the drafting of the Plan starting from the Chapter Deliberation:
"The Chapter Assembly allowed itself to be challenged by the cry of the young, the poor of the earth, and decided to involve the whole Institute in a concrete and continuous path of conversion to integral ecology, taking on the network the seven objectives of Laudato Si', in the Spirit of the Preventive System" (Acts of GC24, 36).
The Plan is made up of seven categories – Spirituality in the Preventive System, Community Participation, Simple Salesian Lifestyle, Cry of the Poor, Cry of the Earth, Education for the Future, and Solidarity Economy – each of which contains two to three actions.
Supporting resources include images and videos for young people, lesson plans for teachers, icon-based images based on Laudato Si', coloring pages for children, Good Days links, and a PowerPoint presentation of the Plan for collaborators.
The Plan was well received by the Provincial Council, as it will lead to a greater awareness of responsibility towards creation, as well as a positive change between and within the Educating Communities of the SEC Province.
"It is very noble to assume the task of taking care of creation with small daily actions, and it is wonderful that education is able to motivate these to the point of giving shape to a lifestyle" (LS 211).