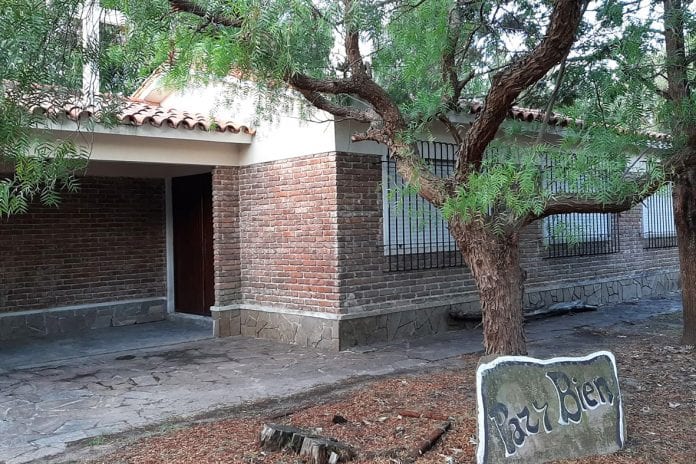 Montevideo (Uruguay) Migration is a phenomenon that has involved many families for various reasons. For this, Pope Francis repeatedly invited all Christians not to be indifferent. During 2019, the religious of the Conference of Religious of Uruguay (CONFRU) reflected on this phenomenon, maturing the desire to share as Congregations their "five loaves and two fish" (Mt 14: 13-21 ) to offer an answer.
Thus was born the Peace and Good House Project (Proyecto Casa Paz y Bien), created by CONFRU, by the Archdiocese of Montevideo and by Solidarity Bridges, the Office for Aid to Migrants of the Archdiocese.
The Congregation of the Franciscan Missionary Sisters of the Incarnate Word made available a house on the Canelones coast, near Montevideo. Migrant families sent by the Office of Solidarity Bridges are welcomed there. They can stay there for up to three months, have room and board, spiritual accompaniment, and help with documents and getting a job. Since the beginning of 2020, three families have already been housed.
The Project is followed directly by the Social Assistant María José Carrau of the Vicariate of Solidarity and by Sister Laura Guisado, Provincial of Immaculate Conception Province (URU) and President of CONFRU.
Currently, thanks to the work of men and women religious of different congregations, including the Daughters of Mary Help of Christians and the Salesians of Don Bosco, a large area is being renovated in the house, where wooden dividers are being built to accommodate more migrant families. In addition, all Congregations collaborate to obtain donations of food, clothing, and other goods necessary for families.
The Casa Pace e Bene Project is an experience of communion, of synodality, in which the small contribution of each congregation is transformed into a great help for the most needy people.