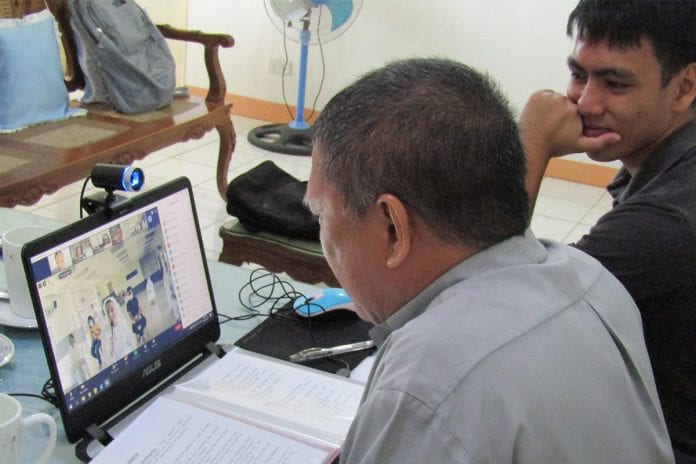 (Philippines). The Commission for the Catechesis of Youth Ministry of Saint Mary Mazzarello Province of the Philippines and Papua New Guinea (FIL), organized an online formation meeting to accompany young people during the Covid-19 pandemic.
The theme of the meeting was "Youth ministry in the postmodern era at the time of the pandemic".
Thirty-five FMA, of which 4 from Papua New Guinea, and 31 lay teachers and catechists attended the seminar which was held on 20 September 2020, led by Fr. Eligio Cruz, SDB, former provincial of the Northern Province of the Salesians.
Fr. Eligio using an innovative and interactive methodology, presented the different approaches to digital reality in comparison with some witnesses: the digital platform as a tool and technology (Pope Paul VI); the language and psychology of new digital media (Pope John Paul II); the communicative nature of digital media as a determining factor in the construction of the meaning of reality (Pope Benedict XVI).
Using some videos, he solicited reactions and insights from the participants. He then spoke of youth ministry to build a community of faith in the school that grows in adherence to Christ. He also shared the identikit of postmodern young people and the climate experienced in times of emergency: isolation, suffering, family tension, pain in illness.
He concluded by sharing some practical elements of Salesian youth spirituality to be lived in the time of the pandemic: humor and joy; accompaniment of young people in everyday life; learning and work planning.