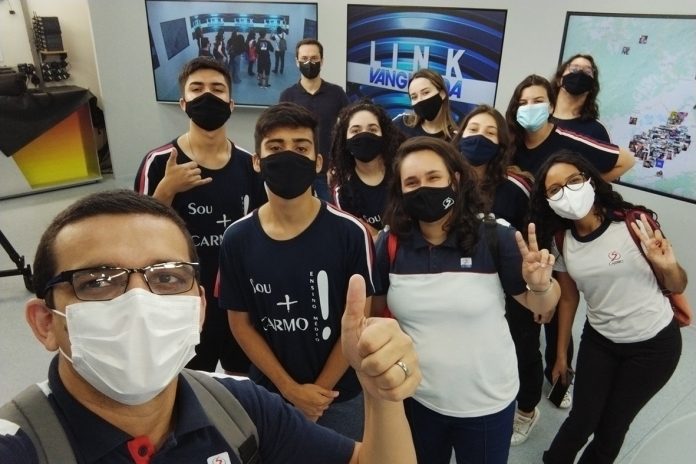 Guaratinguetá (Brazil). On 10 December 2021, the 3rd year students of the Secondary School of the Nossa Senhora do Carmo Institute, of Guaratinguetá, Sao Paulo, Our Lady Aparecida Province (BAP), had an educational visit to the studios of Rede Vanguarda, belonging to TV Globo, in São José dos Campos.
The visit was led by the presenter and editor-in-chief of the Vanguarda newspaper, the journalist Ademir Ribeiro. With this activity, the children concluded the Educommunication project, which began when they were in the sixth grade.
With this opportunity, the students were able to get to know the studios, equipment, editorial staff, technical and administrative structure of a television broadcast, as well as getting to know the team responsible for creating and managing the content of the portals (G1 and Ge – Esporte) and Vanguarda TV.
The young people were accompanied by the Communication Counselor of the Colégio do Carmo, Luiz Fernando Miguel and the Pastoral/Communication Coordinator, Isadora Lina, responsible for the Educommunication Groups and the Educommunication work of the School.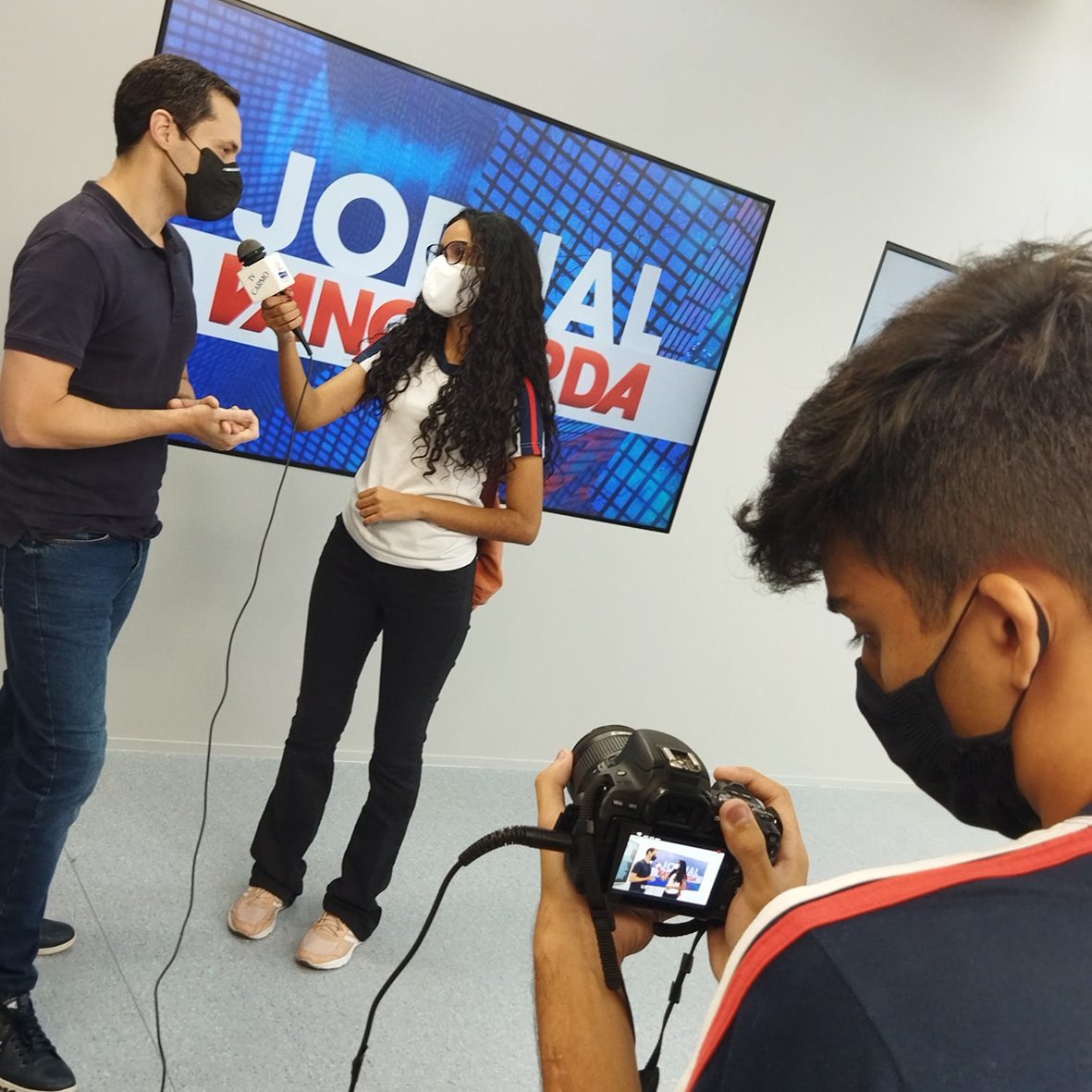 In addition to the photos of the visit, a student who is preparing for the entrance exam to study journalism, completed an  interview with Ademir Ribeiro, in which she asked what it means to be a journalist for Rete Vanguarda. The journalist talked about his training and the positions he carries out, expressing enthusiasm for a profession that allows us to give a voice to people, to show what is wrong, and to highlight what is right and good, "I think our work is fundamentally a service."
Another question concerned information in times of a pandemic. Ademir Ribeiro responded by saying that first of all it was a challenge to change the way the newspaper was made, starting with the use of masks and the interviews conducted within the studio with online connections, which inevitably created distance, even if it was necessary. "It was also a challenge with respect to the news, due to the importance of informing about the virus, vaccination, scientific research. It was not just the consequences on health, but also on the economy and on everything that had to be shown and we are still showing, so that a similar situation does not occur again".
The young students thanked them for the experience, which put them in contact with a real professional environment and allowed them to know what happens and the work that is 'behind the scenes' of a television program.