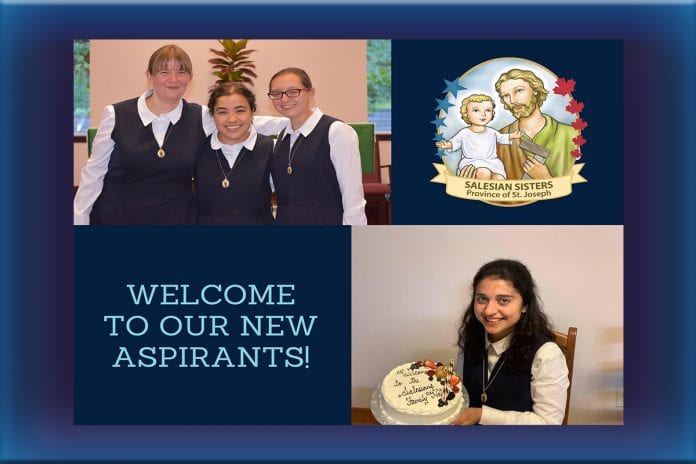 (Haledon, NJ). The Provincial Community of the Daughters of Mary Help of Christians, in the Province of St. Joseph United States – Canada (SEC), welcomed four young women who will begin the Period of Assessment and Guidance (PAG) on 19 September 2020, on the occasion of the monthly commemoration of St. Joseph, Patron of the Province.
The young women, coming from Canada and from different regions of the United States, are a gift from God as an answer to the prayers and gestures of charity of the FMA for new vocations.
The celebration took place online for families and communities, due to the restrictions of the Covid-19 pandemic.
The Provincial, Sr. Joanne Holloman thanked the families for the gift of their daughters to the FMA Institute who are now part of a large family that will take care of them. "Nothing can stop the grace of God from working in the hearts of those who love Him".
The 'Yes' of these young women to God's invitation is a sign of hope in a time of difficulty and suffering for the whole world.
Addressing the young women, she said: "You are a living sign of God's love for the world, because you freely choose to be consecrated women in contemporaneity".
The young women begin the formation journey accompanied by the FMA and will share some meetings with the young aspirants of the Province of Mary Immaculate (SUO) who are in San Antonio, Texas (USA).