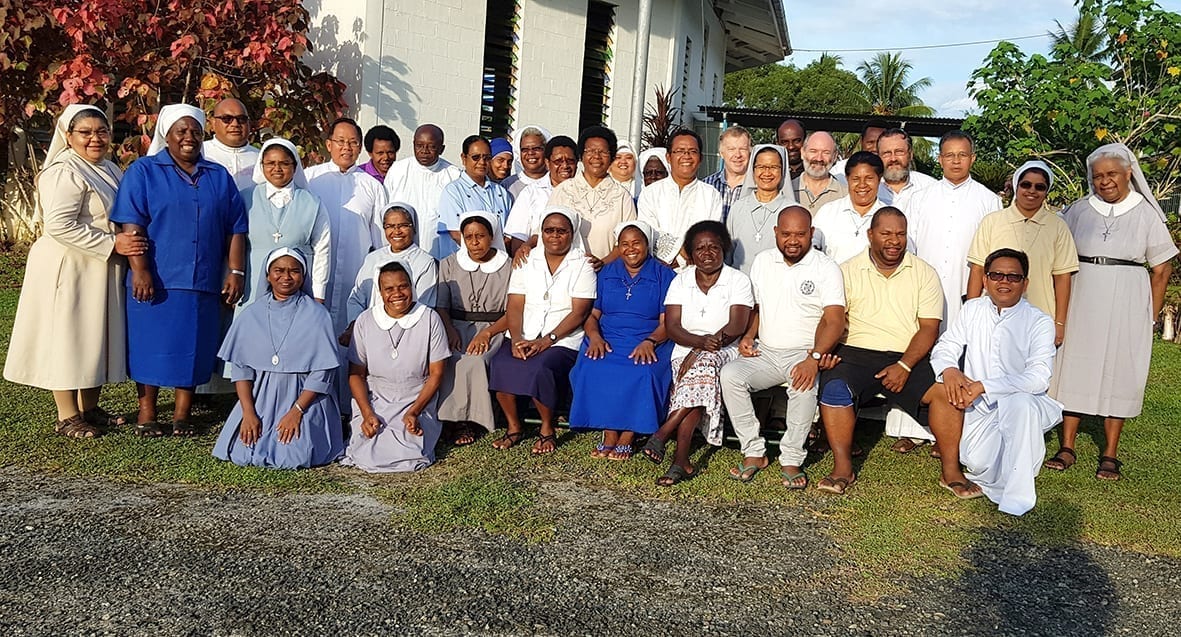 Manila (Philippines) The Daughters of Mary Help of Christians of St. Mary D. Mazzarello Province (FIL) actively participate in the inter-congregational meetings and activities organized in the Philippines and Papua New Guinea. Four FMA are officially part of the Associations of Female Religious Institutes in the respective dioceses of Laguna, Mindoro, and Bacolod in the Philippines and Port Moresby in Papua New Guinea and are invited to make formative interventions during inter-congregational meetings.
The Sisters of Charity of Jesus (SCG), who belong to the Salesian Family, expressed their desire to receive formation from the Daughters of Mary Help of Christians in the Philippines. In 1992, the SCG mission pioneers who arrived in the Philippines, were hosted by the FMA communities of Don Bosco School Manila and the Novitiate as they learned the English language and defined their missionary commitment.
On February 3, 2020 the Superior General of SCG, Sister Teresia Furuki, with the General Councilors, Sister Ignatia Kim, Sister Letizia Ono, Sister Maria Sueyoshi, and Sister Maria Tsujihara, visited the Immaculate House of the FMA in Canlubang, Laguna, in the Philippines, accompanied by Sister Sophia Oshita, SCG, Director of Caritas Don Bosco School of S. Rosa, Laguna, which this year celebrates the 25th Anniversary of its Foundation.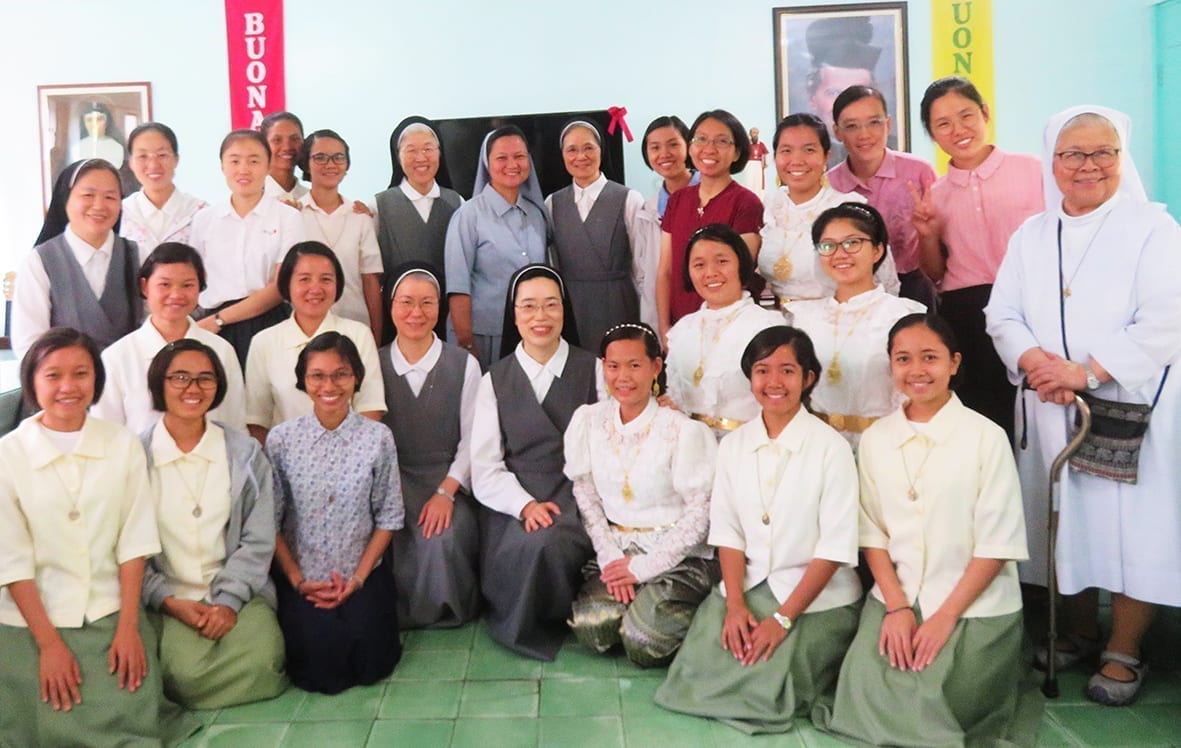 The religious visited Mary Immaculate House, which houses the young women in the Period of Verification and Orientation (PVO) and the Postulants, to learn about the management of intercultural and international houses of formation. They were warmly welcomed by the Community and by Sister Melanie Pilar, FMA, Community Animator and Formator. The family atmosphere facilitated the dialogue between the Councilors of the SCG and the Formators and the young women in formation of the FMA. The Sisters of Charity of Jesus expressed their desire to return to Canlubang in July 2020 for another time of dialogue and thanked them with a Marian chant in Latin.
From 3 to 8 February 2020, in Madang in Papua New Guinea, the Federation of Religious held the Annual General Assembly on the theme: "Melanesian values ​​and consecrated life", regarding religious life and the apostolate in Papua New Guinea and in the Solomon Islands. 32 Superiors and Delegates of the Religious Congregations from the five continents were present, coordinated by Fr. Alfred Maravilla, Salesian of Don Bosco, President of the Federation. Sister Pamela Vecina attended the Assembly as representative of the FMA in Papua New Guinea. Archbishop Kurian Mathew Vayalunkal, Apostolic Nuncio in Papua New Guinea and the Solomon Islands, officially opened the meeting with the Eucharistic Celebration and with his intervention. At the end of the Assembly, the participants addressed a letter to the Catholic Episcopal Conference of Papua New Guinea and the Solomon Islands on the current reality of religious life.