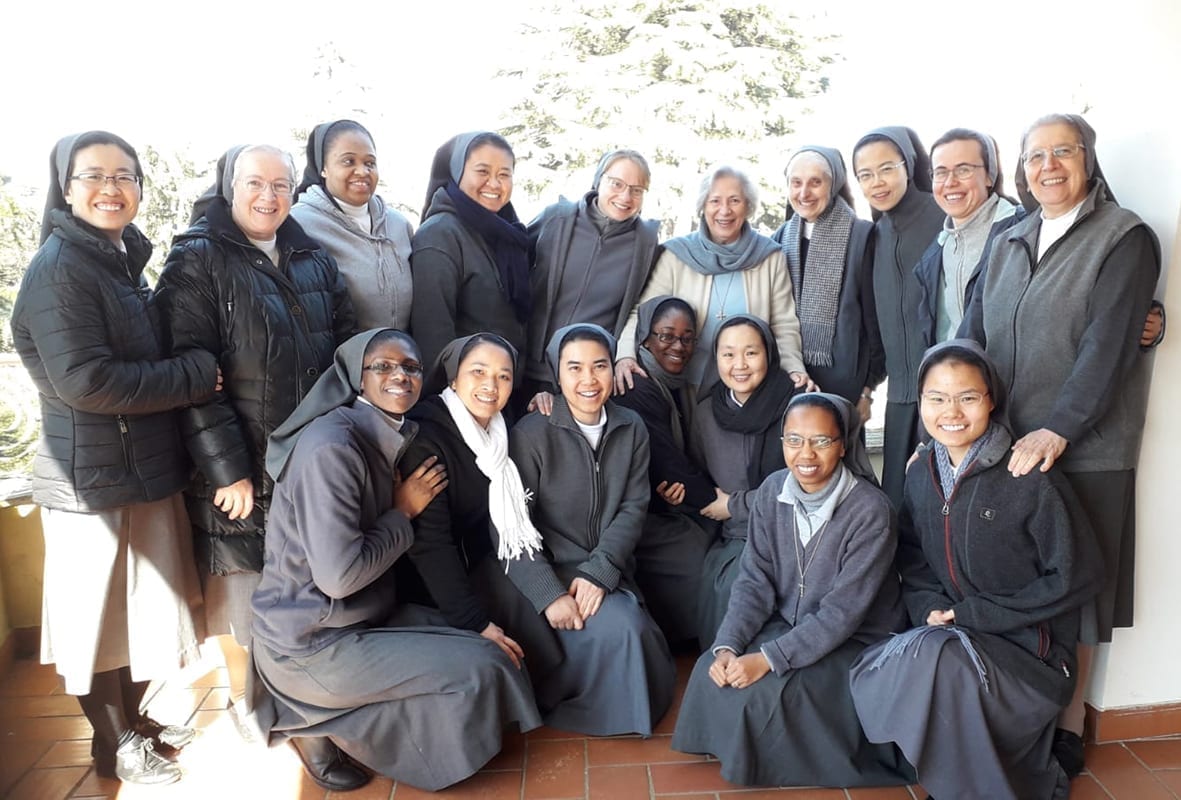 Castelgandolfo (Italy) Gift of the Father, gratuitousness of love, apostolic fruitfulness, are the nuclei of the vow of chastity that the Temporary Professed Daughters of Mary Help of Christians of the Preprovince of Mary Mother of the Church (RMC) reflected on during the Formation Meeting from 7 to 9 February 2020, at Santa Rosa House of the Roman Province of St. John Bosco (IRO) in Castelgandolfo, Rome.
Among the objectives was that of living these days starting from one's own experience and personal questions. The intervention of Sister Milena Stevani, FMA, "From experience, to freedom of heart and preferential love for the Lord", gave guidelines for living and translating the commitment of chastity, learning to distinguish the ideal from the process. After listening to Sister Milena and the open dialogue, the afternoon of 8 February was dedicated to reflection on the FMA Constitutions, seeking the paths of freedom, joy, fidelity, fraternity, and apostolic donation indicated in them. With the "World Cafè" method, the Temporary Professed entered deeply regarding the vow of chastity, learning to see it as a great gift that frees us and helps us to live love fully in the community and in the mission.
Sister Piera Ruffinatto and Sister Eliane Petri Anschau, Daughters of Mary Help of Christians, then presented how Don Bosco and Mother Mazzarello lived chastity, rediscovering Salesian kindness as a gift and task of preference for young people and helping to re-read the vow as relational reality and prophecy. The day ended with recreation and the Salesian Good Night of the Superior of the Preprovince, Sister Maria del Carmen Canales, who presented the figure of Sister Eusebia Palomino, an FMA who in her simplicity showed great attention to the poor.
On the morning of February 9, three FMA – Sister Adriana Silva Raquel, Sister Maria Nguyen thi Quyen, and Sister Elisa Molinari – shared their experience of spousal covenant with the Lord, telling how they live the gift of chastity in their concrete lives. The experience ended with thanks to Sister Maria del Carmen Canales and the Animators of the Communities of the RMC Preprovince who shared these days with the Temporary Professed, for the opportunity to be able to pause and become more aware of the ability to generate life and to respond fully to the gift of Salesian Consecration.