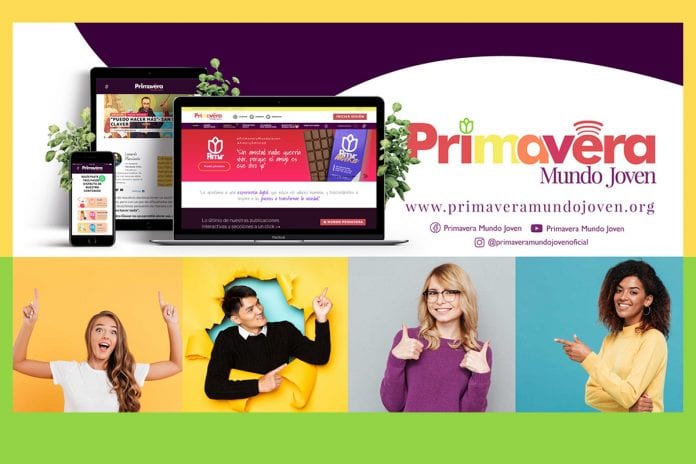 Medellin (Colombia). The Covid-19 pandemic has not extinguished the apostolic commitment of the FMA in the Province of St. Mary Mazzarello (CMM), in the animation of the Primavera Mondo Giovane magazine which today is moving towards the digital.
The first issue of the Springtime Magazine in the Spanish edition for Latin America, was first printed in April 1979 and has continued to reach the FMA and young women ever since.
In 2020, 42 years after the beginning of this adventure, the FMA and the laity of the editorial staff carried out a process of discernment on the migration of the magazine from paper to digital to reach the young people, privileged recipients of the magazine. The editorial team accepted the challenge of looking for young people in the "new courtyards" and "speaking their language" to offer an updated proposal.
The Primavera magazine is a formative space and has been included in the Educommunication processes of the Province, to inhabit contemporaneity with creativity, educate young people in human and spiritual values, and make them interlocutors in society.
From May 16, 2020, the digital experience has become a reality, with the launch of the Website www.primaveramundojoven.org , with periodic publications of contents in different formats (video, audio, infographics, theatrical scripts, challenges, articles …) which give the possibility to interact with social networks. The daily schedule that Primavera proposes is elaborated by a network of over 30 collaborators including lay people, young people, and FMA.
From the Provinces it is possible to contribute by sharing formative material. Primavera Mondo Giovane supports the Fondazione Santa María Mazzarello, social work of the CMM Province, which provides scholarships for children and young people with limited resources and/or at risk in the situations where the FMA carry out their mission.