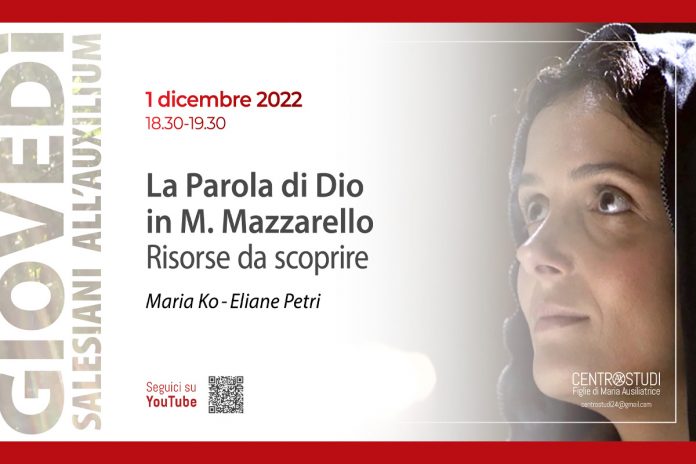 Rome (Italy). On 1 December 2022, the 2nd appointment of the "Salesian Thrusdays at the Auxilium", on the theme: "The Word of God in Mother Mazzarello. Resources to discover" in live streaming on the Youtube Channel of the Studies Center on the FMA, beginning at 18:30 (Italian time).
Sr. Maria Ko Ha Fong, FMA, Professor of Sacred Scripture at the Pontifical Faculty of Educational Sciences "Auxilium" in Rome and Sr. Eliane Petri, coordinator of the Spirituality Course of the FMA Institute and Professor at the Faculty, deepen the theme starting from the volume Come lievito nel pane. The Word of God in Mary Domenica Mazzarello", from the Pathways Series edited by the FMA Study Center, published on 5 August  2022, on the 150th anniversary of the foundation of the Institute of the Daughters of Mary Help of Christians.
The appointment is a presentation of this text and a 'taste' of its content. The two Professors share their work, proposing it as a significant resource for the Educating Communities scattered throughout the world to grow in the knowledge of St. Mary Domenica Mazzarello, Co-founder together with St. John Bosco of the FMA Institute, and as a tool for sharing the Word of God.
Source: pfse Auxilium.org