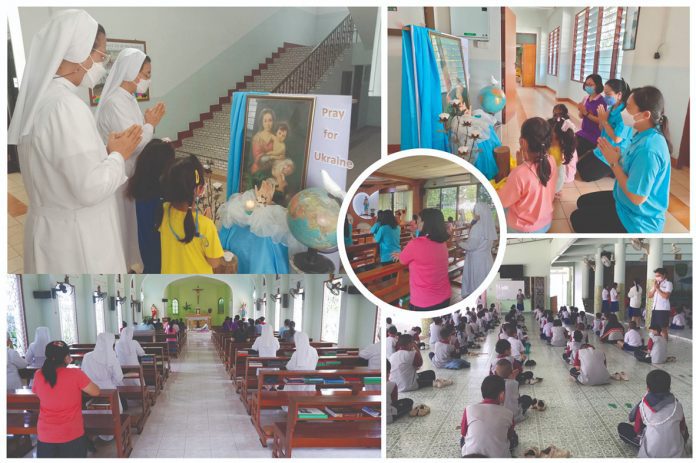 East Asia. After having read the news on the Website of the Institute of the Daughters of Mary Help of Christians, which reports the proposal of the CIME interprovincial conference to "meet in communion of prayer every day at 12:00 with a Hail Mary for peace followed by an ejaculation: Mary, Queen of peace – pray for us", the Interprovincial Conference of East Asia (CIAO) has chosen to join the initiative.
Since the beginning of the conflict in Ukraine, each Educating Community had taken action to create moments of prayer for peace and activities of awareness and solidarity for the affected population. However, this proposal makes the Provinces of East Asia feel in communion with the Sisters of the Provinces of the CIME Conference of Europe and the Middle East, united by the same desire for peace.
The experience of the Ave Maria prayed every year on 8 December, which unites the whole Salesian world in remembrance of the birth of Don Bosco's oratory on the Solemnity of the Assumption in 1841, brings the mind and heart back to the universality of FMA Institute and, at the same time, it is a guarantee of the power of prayer that unites all the Educating Communities under any sky in the request for peace.
The time difference means that, through prayer, the sisters present in the 5 continents ask Mary to constantly cover with her mantle all situations of suffering in the world, as highlighted by Sr. Alma Castagna, President of the CIAO Conference. "We thank the sisters of the CIME Conference for this beautiful proposal; when they are about to begin the morning prayer, we will have already begun to ask for the presence of Mary in that tormented land".