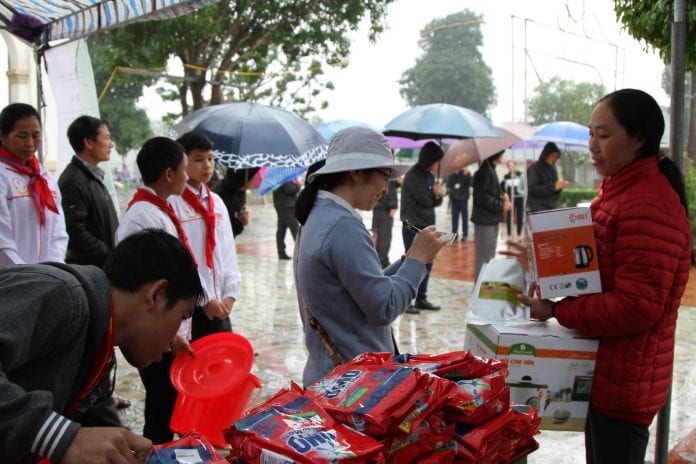 Ha Tinh (Vietnam). In order to help the populations of  Central Vietnam, struck  by strong rains and storms,  since the beginning of November 2020, the FMA of Mary Help of Christians Province of Vietnam (VTN) have given life to the project of gathering and distributing help,  "Sharing the love"
The first phase of the project took place on 29 and 30 November 2020 in the parishes of Con Nam, Giap Tam, and Van Thanh, of the Diocese of Ha Tinh, with the Zero cost store ("The 0 VND Shop") for the distribution to about 1500 families and 500 children, of gas cookers, rice cookers, kettles, warm clothes, blankets, cereals, vegetable seeds, corn, and aid for the purchase of seeds, livestock, and for home repairs.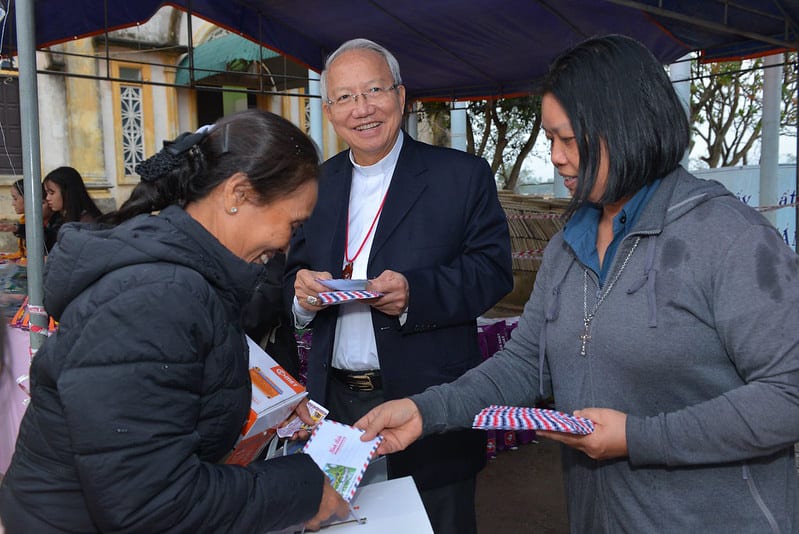 The initiative was carried out with the support of the Bishop, Msgr. Paul Nguyen Thai Hop, who accompanied the FMA and the volunteers during the two days, expressing gratitude to the Provincial, Sr. Rosa Vu Thi Kim Lien, for having sent the FMA in the Diocese for this voluntary mission. Despite the rain, with the help of volunteers and members of the parish pastoral council, the FMA were able to set up  sheds and manage the distribution of goods purchased thanks to the help of the FMA Institute and some Provinces, of the Charity organizations  of Singapore, and the benefactors and FMA Educating Communities of Vietnam.
In preparation for the 2nd phase of the project, which will consist in the repair and construction of new homes, the FMA visited some families with very damaged houses that were left with old walls soaked in water, unsafe roofs, little furniture spared from the water, and  the concern of further collapses of the structures.
The name of  project, "Sharing love", has broadened the sense of mission, which does not consist only in the sharing of goods by the FMA Educating Communities and benefactors and in the work of sisters and volunteers, but also in the gestures of sharing by the recipients themselves. In fact,  some families were willing to hand over gift certificates to neighbors who are in more precarious conditions.
These are silent gestures of solidarity, but full of vital strength, which spreads good in concentric circles and nourishes the Gospel spirit of sharing in this time of difficulty and challenge.