Macaé (Brazil). In the months of October and November 2022, the University Pastoral Team of the Salesian Catholic Faculty of Macaé, in the State of Rio de Janeiro, Mother Mazzarello Province (BMM), together with the students, teachers, and academic staff, organized two campaigns of prevention with the objectives of living proximity in daily life and nurturing fraternity in the university community.
The activity focused on the "Pink October" and "Blue November" global health campaigns, created to remind that prevention and early detection of breast and prostate cancer are essential to avoid the high mortality rate of women and men affected by cancer.
The University Pastoral Team  therefore organized two special moments to raise awareness of these issues. On October 25, the group dressed in pink and prepared a welcome to the rhythm of live music, sung by Prof. Marcello Santos.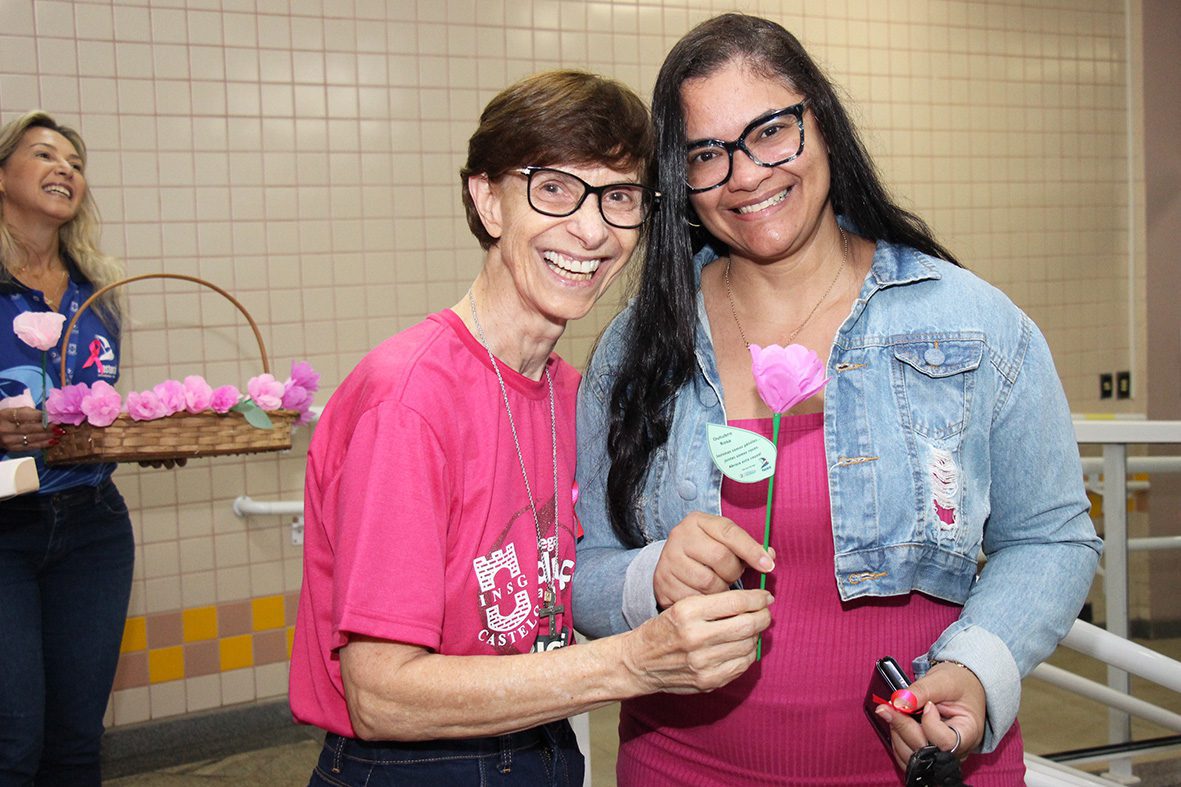 Female students received a pink ribbon and a phrase about a flower, with words encouraging self-care and disease prevention. "Since we are talking about prevention, it is necessary to exchange ideas with young people, to encourage the care of one's body and health. The more information, encouragement, and support they receive, the more results we will have with these campaigns," said Professor Jônia Quédma, coordinator of the University pastoral care.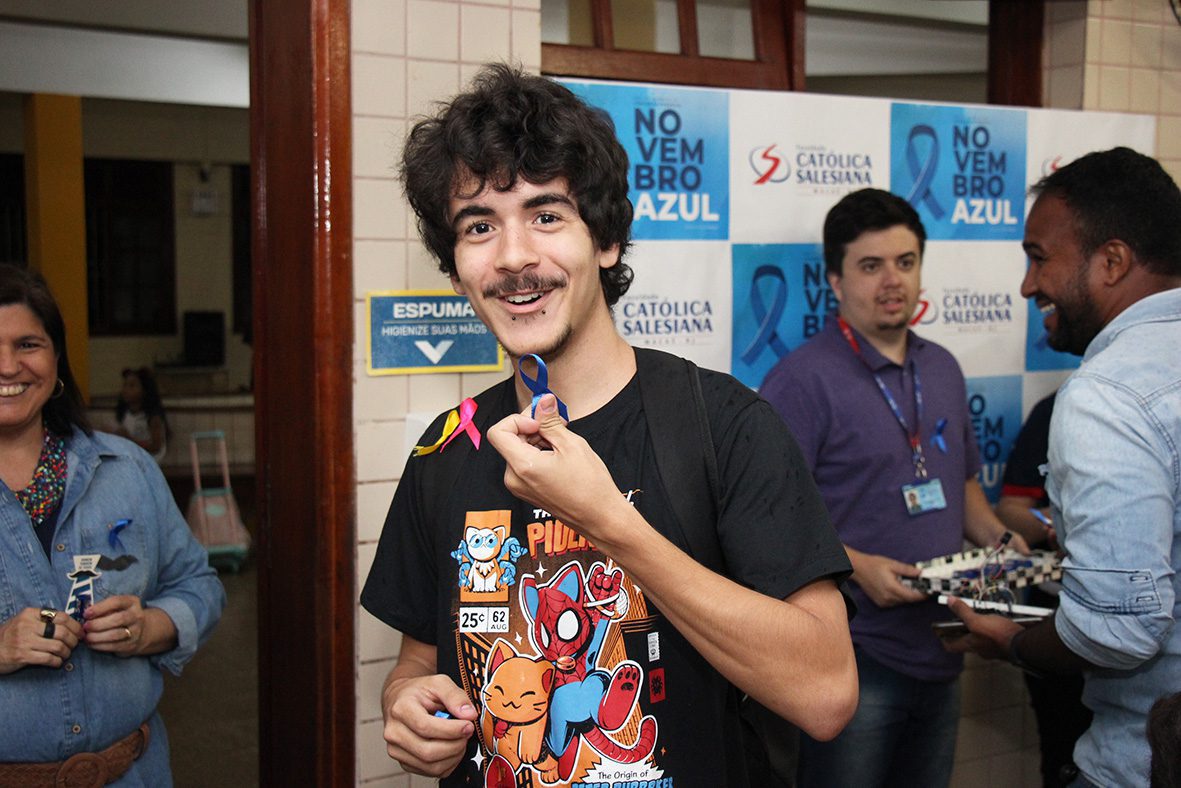 For "Blue November", a similar action took place on 8 November, this time targeting students with background information on the disease and prevention.
According to the General Director of the Salesian Catholic Faculty of Macaé, Sr. Carmelita Agrizzi, FMA, life requires care, "All of this is part of taking care of our Common Home, as Pope Francis says. Don Bosco had this concern and he guides us in our actions. We meet weekly to be able to be a joyful and welcoming presence towards everyone," she explains, referring to the team meetings on Tuesdays, when the activities are prepared and organized.
"The community dimension, so strongly rooted in the charism, is a need of the human person and of the educational process itself, which implies encounter, collaboration, reciprocity" (Guidelines of the FMA Mission).
Source: Salesian Catholic Faculty, Macaé
Photos: Alysson Nogueira