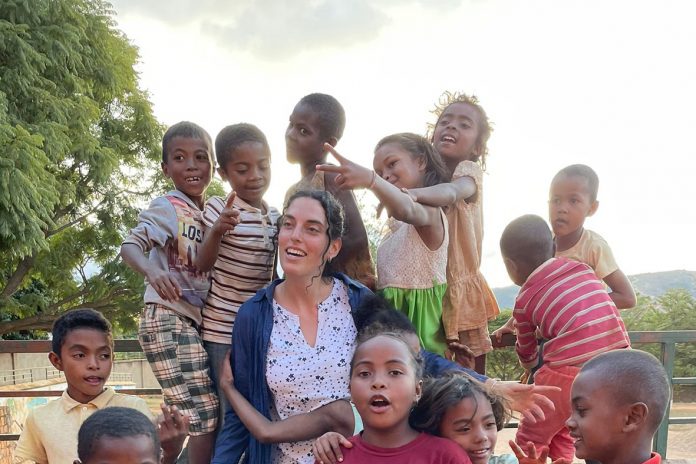 Rome (Italy). International Volunteer Day is celebrated on 5 November 2022, established by the United Nations Assembly in 1985, to recognize and promote the work of volunteers from all over the world who, moved by solidarity, either alone or through communities, organizations, associations, are committed to facing the urgent challenges for the development of populations and for the common good.
"Together, let's act now. Volunteers for a better tomorrow" is the slogan for the 2022 Day, which encourages unity and action, recognizing in volunteering a decisive role in taking care of the fragility of society hit by various crises, for the construction of a fairer and more inclusive future for all.
The Institute of the Daughters of Mary Help of Christians promotes youth volunteering in particular through the VIDES Association (International Women's Education Development Volunteer Service), founded in 1987, and the Onlus Youth Volunteering and Solidarity Foundation (FVGS), which in the footsteps of VIDES International supports the FMA Missions in the world.
In the 35 years of its existence, VIDES has never ceased to believe and trust young people, who always know how to find new ways to give answers of solidarity and bring fraternity to the peripheries.
Currently there are 30 young people who are having a voluntary experience in the world through the Universal Civil Service of the FVGS Foundation: 4 in Costa Rica, 4 in Santo Domingo, 3 in Brazil, 17 in Madagascar, 2 in Guinea. Another 5 are preparing to to leave for Brazil, and there are plans to send 38 volunteers to different countries in 2023. There are also 6 volunteers in Marina di Massa, Italy. Some VIDES volunteers, for a shorter time, are leaving for India, Kenya, Central America, and the Philippine Islands.
These are concrete names and faces, seeds of hope and a future that each young person brings with them, stories that must be told to generate new life. This was the wish of Sr. Runita Borja, General Councilor for Youth Ministry of the FMA Institute at the start of the 12th VIDES International Conference held in Sassone, Rome, from 1 to 5 July 2022 on the theme "Culture of reciprocity: young protagonists of change". "During the Conference, keep in your heart and mind their faces, stories,  encounters, their names, their cry, their dreams. You yourselves be their voice."
To receive and give hope is the title of the diary of Matteo, a volunteer of  SCU in Madagascar who writes, "New desires are being born and new possibilities are being glimpsed. But I think we need to find places and people who fill our eyes and hearts with hope. And in this moment Providence has brought me here, where I learn that, deep down, we are all alike, regardless of the earth under our feet or the sky above our heads. 'We are in the same boat' says Pope Francis, we are all brothers and sisters, so this experience of interculturality that young volunteers live is an urgent appeal for peace. Time is too short, there is no time to quarrel for a while because we are brothers and sisters".
Young people who don't simply want to "consume an experience", but live it to the fullest, like Anna, an SCU volunteer in Madagascar, who entitles her diary "study, cut, paste… but reflect above all" because, she explains, "these are the activities that accompany my days, between cutting and sewing, manual chores, oratory, and Italian lessons, and make time go by so fast, too fast, and the busy days follow one another without stopping, and sometimes there is no time to think (… ). And so every now and then I stop, I observe what is around me and myself, because I want to remember all this when I get back and for the rest of my life, because I want to breathe the experience and not consume it between work and the anxiety of not being or not having done enough. I want to consider it as the beginning of a journey, and even if you haven't been able to give yourself 100%, this doesn't mean that it's a lost experience and that you can't keep looking for a way to open up more and more".