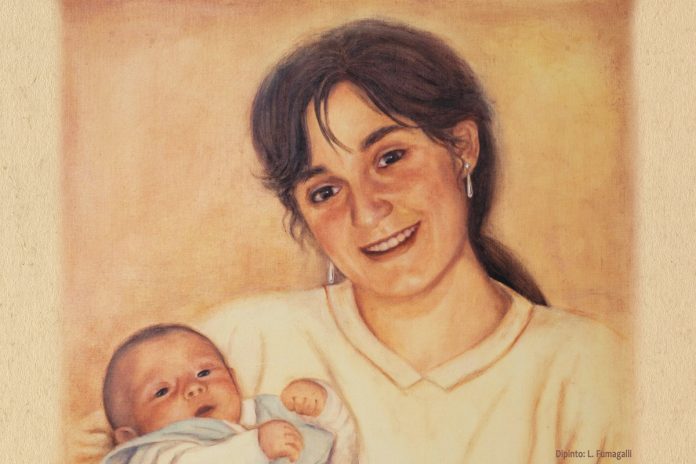 Rome (Italy). On 30 August 2021, Pope Francis recognized the heroic virtues of the Servant of God Mariacristina Cella Mocellin, a lay faithful and mother of a family born on 18 August  1969, in Monza (Italy). From 1982 to 1987,  Mariacristina attended the  Linguistic High School at  Mary Help of Christians School of Cusano Milanino (MI), then run by the Daughters of Mary Help of Christians of the Lombard Province of the Holy Family (ILO).
During her school years, Mariacristina manifests herself as a serene and positive girl, open to everyone. In the classroom she is a strong but discreet presence. A friend of hers says of her, "Cheerful and playful, she was determined, she did not compromise on her values. She was a recognized authority among us, but always ready to serve."
The imprint of the Salesian charism is present in her commitment as animator of the oratory and catechist at "Holy Family" Parish of Cinisello Balsamo where she lived, so much so that in her Diary she notes some of Don Bosco's principles on education.
Struck by a sarcoma in her left leg, after surgery and therapy, she is back in the classroom, scarred by the disease, smiling, and eager to recover. "Not one absence more than necessary. Will, decision, awareness, and a desire not to weigh on others, she was never closed in on itself," testifies an FMA teacher. "Her attitude came from an inexplicable inner strength, which was later revealed in her Spiritual Journal. Cristina never did anything extraordinary, but always did extraordinarily well what she had to do." She prepares for her final exams supported by the friendship and affection of her  classmates, finishing  High School with very good results.
From her spiritual diary emerges her great attachment to the Eucharist, with participation in  daily Holy Mass, long visits in the chapel in front of the Most Blessed Sacrament, and a life of 'decidedly intense' prayer.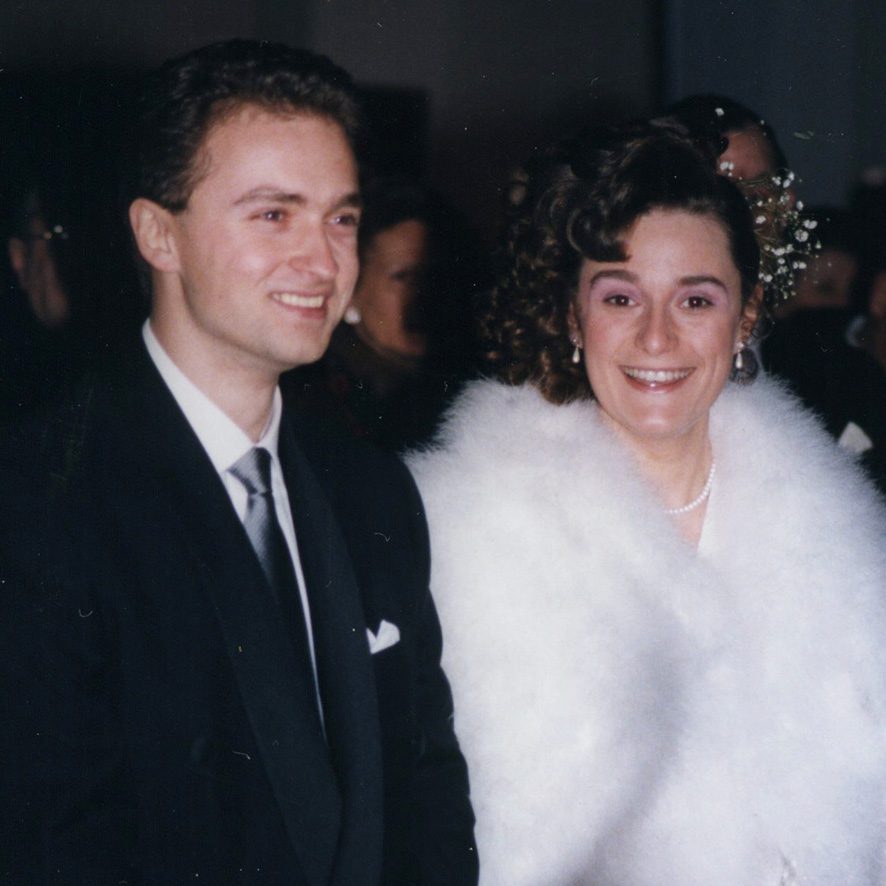 The meeting with a boy, Carlo Mocellin, at the end of a holiday spent in the Province of Vicenza with her grandparents, leads her to the choice of engagement and, in a short time to marriage. On 2 February 1991, Carlo and Mariacristina celebrate their union before God and settle in Carpané (VI).
Ten months after the marriage, Francesco was born, followed  a year and a half later by Lucia. While she is pregnant with her third child, Riccardo, her leg cancer reappears. The young mother does not hesitate to carry on with the pregnancy, giving up treatment so as not to endanger the life of her child who was born healthy and lively in July 1994. On 22 October  1995, after a journey of surrender and abandonment to the Father, loved and sought throughout her life, Mariacristina was born into Heaven.
Struck by the testimony of authentic faith and self-giving, on November 2008, the Bishop of Padua, Msgr. Antonio Mattiazzo, opened the Cause of Beatification of Mariacristina Cella Mocellin. The diocesan phase of the process ends on 18 May  2012, in the parish church of Valstagna (VI). The Congregation for the Causes of Saints expressed a favorable opinion, submitting the report to the Holy Father, who on 30 August 2021 authorized the Decree of Venerability.
The 'heroic virtues' of Mariacristina are the fruit of a life lived 'extraordinarily' at every moment, bearing witness to the beauty of the Christian faith to the point of sacrificing oneself to generate new life.
Her companions, Past Pupils of the FMA, who keep her memory alive  through the Friends of Cristina Association , continue to bear witness to her, promoting her path towards the declaration of Holiness.