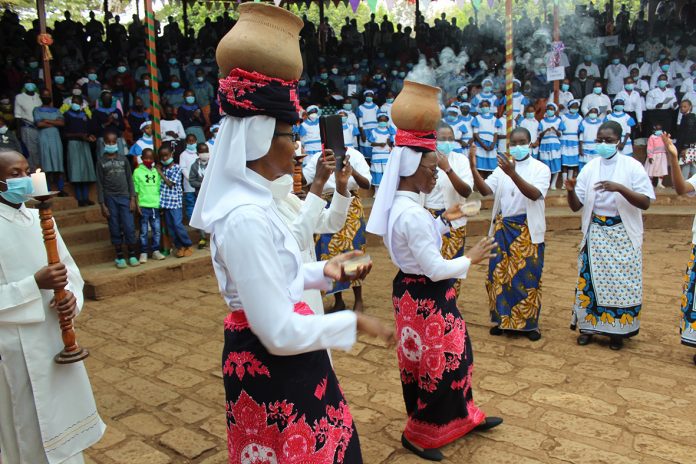 Nairobi (Kenya). In August 2021 the Daughters of Mary Help of Christians of Kenya, of the O. L. of Hope Province (AFE), celebrated their First Professions, Perpetual Professions, and Anniversaries of Profession.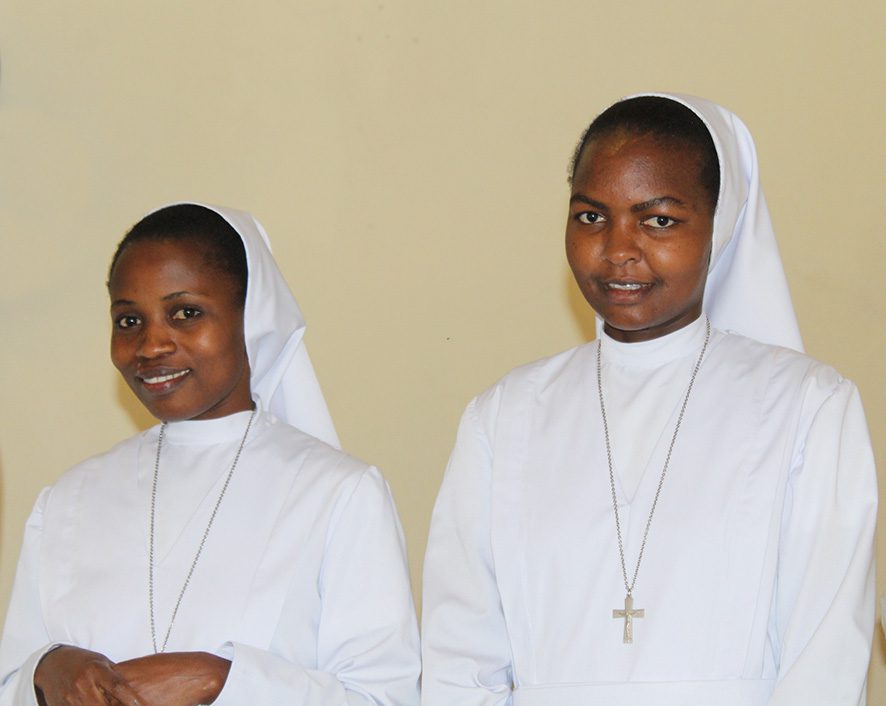 On 15 August 2021, in the Novitiate of St. Joseph in Mutuini, Nairobi, two FMA made their First Profession in the FMA Institute, with the symbol of light and the slogan "You are the light of the world" (Mt 5,: 14).
Fr. Eric Ondieki Mairura, Bursar of  St. John Bosco Province (AFE) of the Salesians of Don Bosco, presided over the Eucharistic celebration with seven other concelebrants, including the brother of a newly Professed, from the Diocese of Nyundo in Rwanda.
The ceremony, in which the young women freely expressed their "yes" to God for the salvation of the young people, took place in a festive atmosphere accompanied by the choir and liturgical dances. The vows of the Newly Professed were received by Sr. Jane Wanjiru, Provincial Vicar, Delegate of the Mother General of the FMA Institute, Sr. Yvonne Reungoat, since the Provincial, Sr. Ruth del Pilar Mora, was still not officially installed due to the pandemic.
On 21 August  in Makuyu, Kenya, in the outdoor mini-stadium of  Don Bosco Parish, two FMA celebrated their Perpetual Profession. The altar was decorated with the symbol of the vine and the branches chosen by the Perpetually Professed, with the slogan "Go and bear fruit" (Jn 15).
The Eucharistic Celebration, presided over by Fr. Agustine Sellam Jacob, SDB, Vicar of the AFE Province, with 14 priests, took place as part of the Planning Weeks of the Pastoral Year of the Parish, with the involvement of numerous groups.
The Don Bosco School band led the procession with the dancers and the two Perpetual FMA accompanied by their parents. In his homily, Fr. Augustine exhorted the professed to have courage in the commitment they were taking on without fear, like the vine they are called to bear fruit, grafting themselves onto the Lord.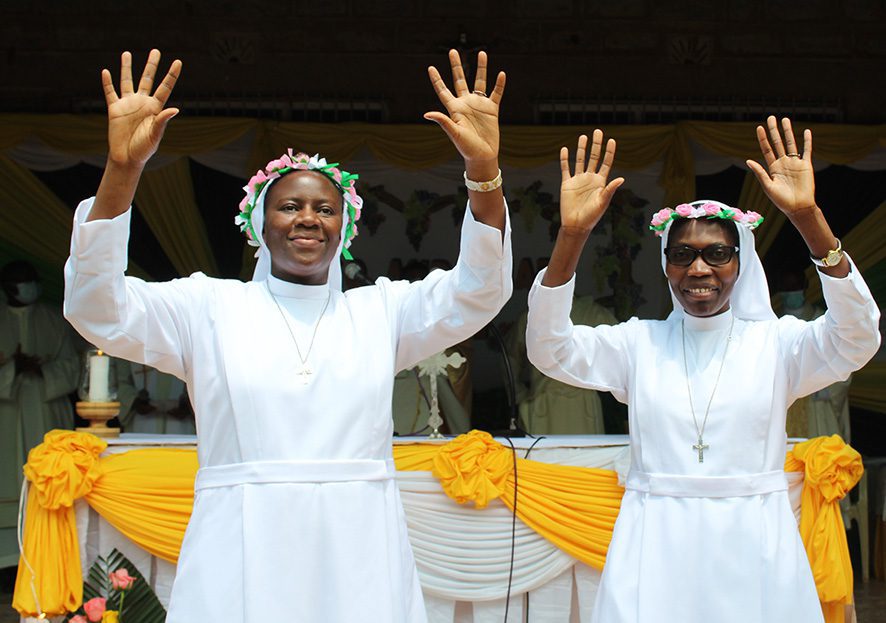 After the homily, the Rite of Perpetual Profession took place, the definitive consecration which commits the Daughter of Mary Help of Christians to give herself totally to God, loved above all else, in joyful service to young people, according to the spirit of the Preventive System of St. John Bosco and St. Mary Domenica Mazzarello. The Provincial, Sr. Ruth del Pilar Mora, who took office on 20 August  2021 in Nairobi,  received their Perpetual Vows.
After Holy Mass, there was a moment of entertainment following in the traditional African style. The fathers of the Perpetually Professed  were dressed as elders of the Kikuyu ethnicity, with an orange cloth and a spear. The two FMA were brought by the elders on a small wooden boat according to the tradition of the Luo tribe, in memory of how Jesus called the fisherman to follow him.