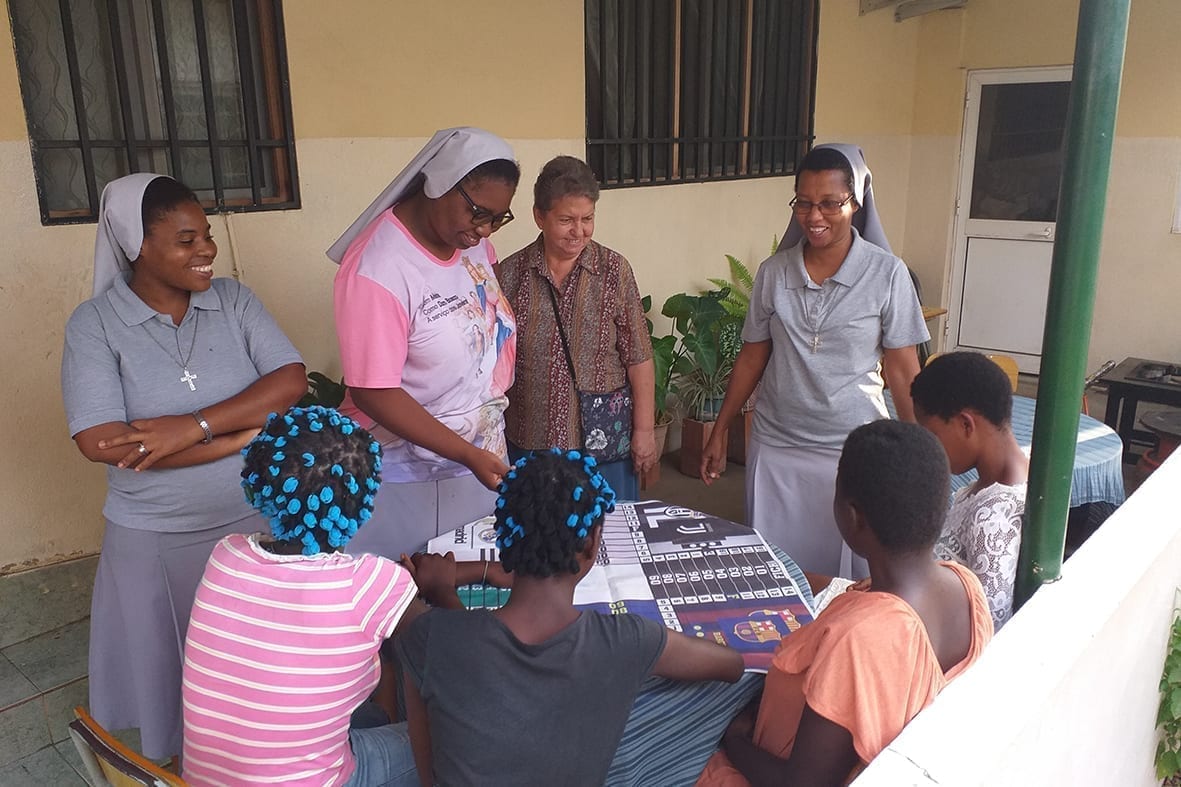 Luanda (Angola) With the spread of the Covid-19 pandemic, many government agencies and religious institutions in Angola became aware of the increase in groups of teenagers and young people on the street, the lack of parental assistance, and the lack of attention and care by institutions, which should welcome them, accompany them, and promote activities and processes that facilitate a different and better life through education, work, and family.
As established by the Angolan government, the quarantine process requires the population to stay home to avoid contagion. The Administrative Commission of the city of Luanda, capital of Angola, asked the Salesians of Don Bosco to organize with volunteers and educators, a program to welcome street boys and girls and to host them in homes where they could guarantee protection and monitoring of their health.
The Daughters of Mary Help of Christians of Mary Help of Christians Community of Luanda, Queen of Peace Preprovince (ANG) have taken on the hospitality and care of a group of girls who have lived on the street for years, some pregnant, one with a one year old daughter, with difficulty in adapting to a foster home. The FMA of the Community organized themselves and assumed with a great sense of solidarity, the accompaniment of these young women in relation to personal care, recreational moments, food preparation, formation.
The accompaniment of these girls, who carry difficult life experiences within them, invites the Community to be creative in the search for new ways to manage spaces and times with them, to welcome and protect them, in the hope of a change. The FMA of Mary Help of Christians Community believe that it is important to recount these experiences in schools, in catechetical groups, and in associative groups, in order to help young people, from the perspective of the Preventive System, to make choices that help them live well and build a better world.