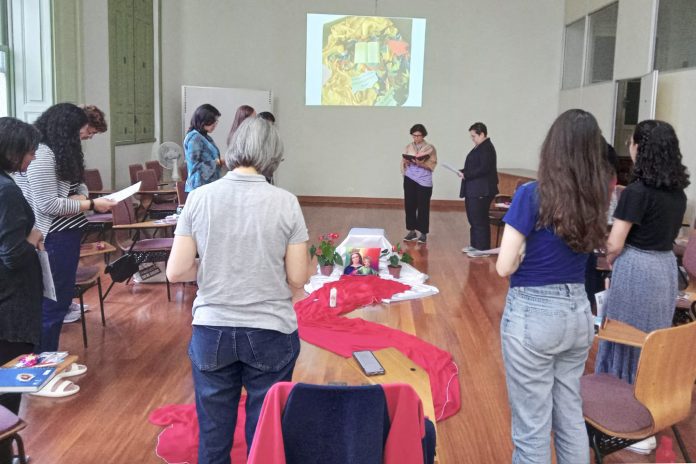 San Paolo (Brazil). On 30 April and 1 May 2022 in San Paolo, in the Provincial House of Our Lady Aparecida Province (BAP), a vocational meeting was held with young people from the different realities of the Province.
The meeting was coordinated by Sr. Solange Sanches and Sr. Cleonice Lourenço, of the vocational animation team. Through the activities carried out, the young women reflected on the proposal of the Life Project as an invitation to live a strong experience of discernment, of ecclesial participation, of involvement in the groups of the Salesian Youth Movement (SYM), and of awareness of the dimensions of the Salesian charism.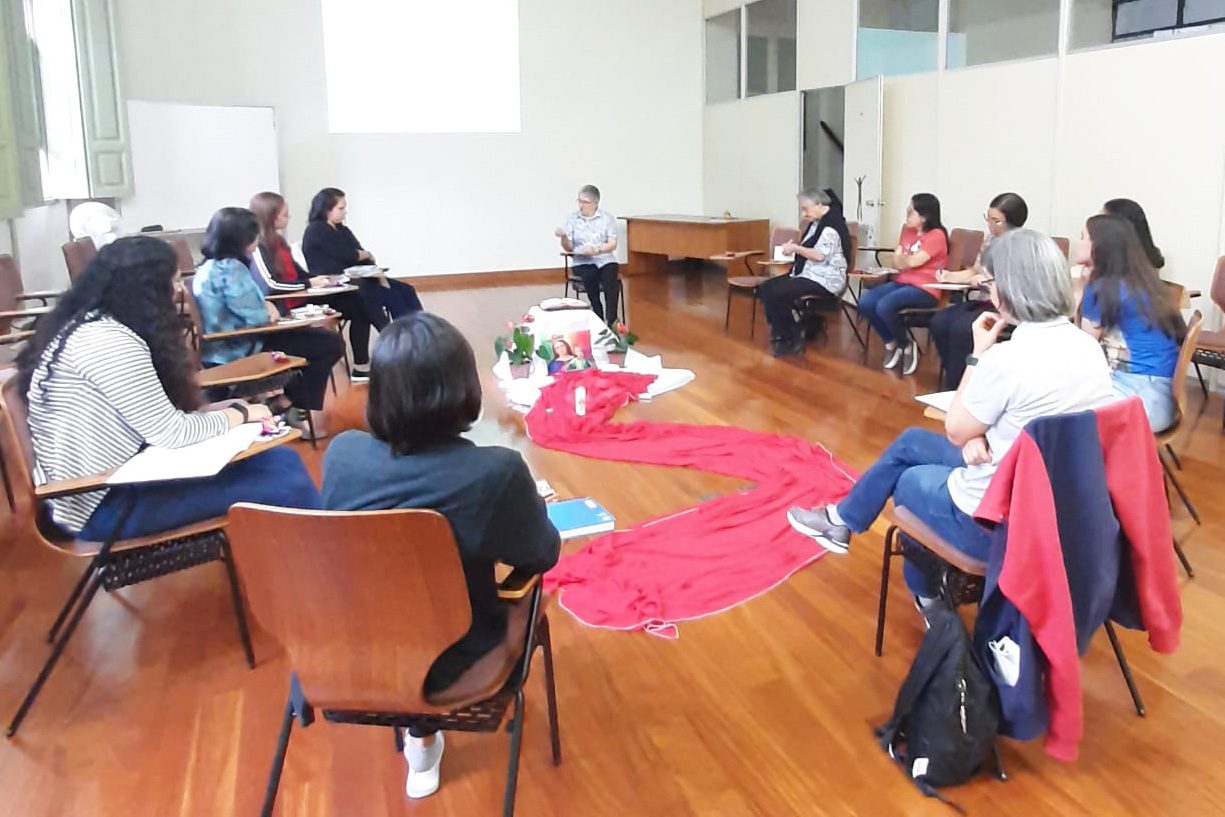 The group also experienced a time of fraternal sharing with the Provincial, Sr. Alaide Deretti, as well as moments of sharing and presentation between the young women and the FMA responsible for vocational animation in BAP.
During the formative moments, in addition to the theme of the Life Project, the proposals of the AJS, the Salesian Missionary Youth (JMS), the Salesian Youth Festival (FEST), among the expressions of the Salesian Family, were presented.
Another significant moment was participation in the 'Youth Mass' in the Salesian parish Our Lady Help of Christians, which brought together young people from the parishes belonging to the Bom Retiro Sector of the Episcopal Region of Sé, of the Archdiocese of San Paolo.
On Sunday 1 May, the meeting concluded with the sharing by some FMA of their experiences of the mission ad gentes, of animation, of direction, and of experience in the General Council of the Institute.  These were real living testimonies of religious consecration, renewed every day by the passion for the education and the evangelization of young people.
For the young participants, these were two days of conviviality, learning, reflection, and joyful presence, a unique opportunity to "drink from the sources" of the Salesian charism, the history of the FMA Institute, and the experience of Sisters who with their witness, inspire and encourage the younger generations to respond generously and consistently to God's call. The invitation addressed to the group at the end of the meeting was: "Let us go forward with courage and joy!".