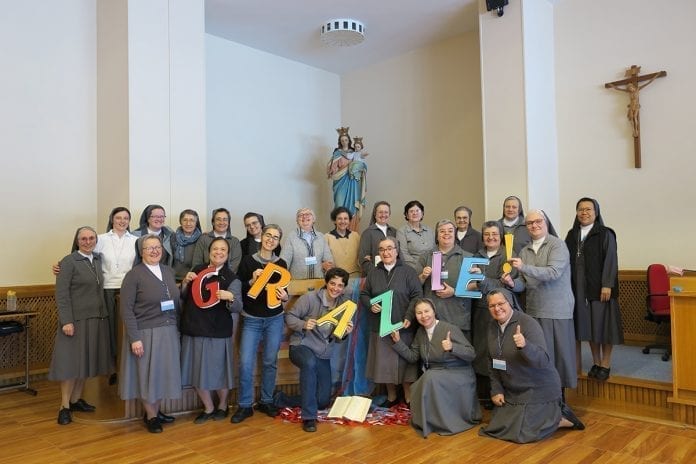 Rome (Italy). The FMA Generalate in Rome hosted the first meeting for those responsible for college and university residences on March 1- 3, 2019, in which 16 Daughters of Mary Help of Christians participated coming from the various European nations.
The meeting was organized by the Youth Pastoral Sector and began with the greeting of Sr. Chiara Cazzuola, Vicar General.
The aim of the meeting was: "to share with each other, meet each other, network, exchange ideas and experiences beginning with the Synod on the Young and the accompaniment of the young in university pastoral".
Sr. Runita Borja, General Councilor for Youth Pastoral, presented the program for the days which were interspersed with times of prayer, ice breakers, group work, time to dialogue and learn about the good practices that are carried out in the university residences with and for the young.
What was highlighted in the physiognomy of the university residences in which we work was the family atmosphere that is shown through closeness and support, especially for the poorest young people, not only from the material point of view.  They shared opportunities that are offered to the young, both recreative and formative, and in the latter there emerged above all, the traditional Salesian Good Night.
There are many kinds of collaboration carried out for university pastoral with the area and with the Diocese.  The young respond to the initiatives and often they themselves propose having experiences of community life with the sisters.
The young were at the center of the meeting, inspiring the sisters to write them a message, a synthesis of what each one carries in her heart: "Every young person feels at home in our houses!"
The meeting was lived in a family atmosphere, encouraged both by the involvement of the participants and the welcome of the sisters of the house.