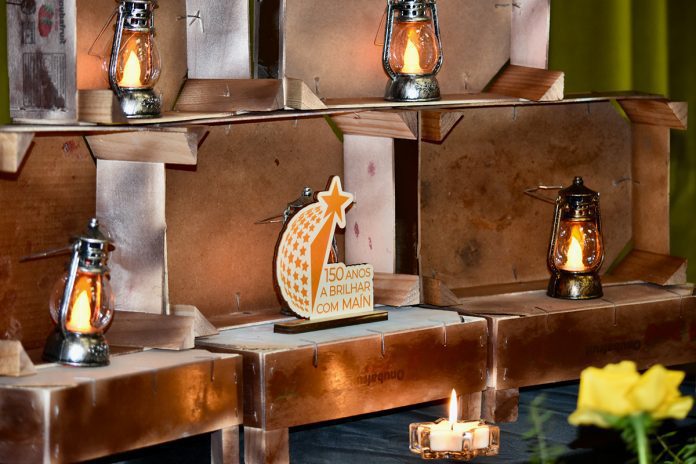 Cascais (Portugal). On 30 April 2022, in the year of gratitude for the commemoration of the 150th anniversary of the foundation of the Institute of the Daughters of Mary Help of Christians, the Province of Our Lady of Fatima (POR) celebrated the Province Feast of Gratitude in Our Lady of the Rosary House in Cascais.
The celebration, which was intended to be an expression of gratitude to God for the collaboration of so many people in the transmission of the charism of Don Bosco and Mother Mazzarello, began with the Eucharist presided over by the Auxiliary Bishop of Lisbon, D. Joaquim Mendes (SDB), representing the Cardinal Patriarch. Also present was the Provincial of the Salesians of Don Bosco Fr. José Aníbal Mendonça.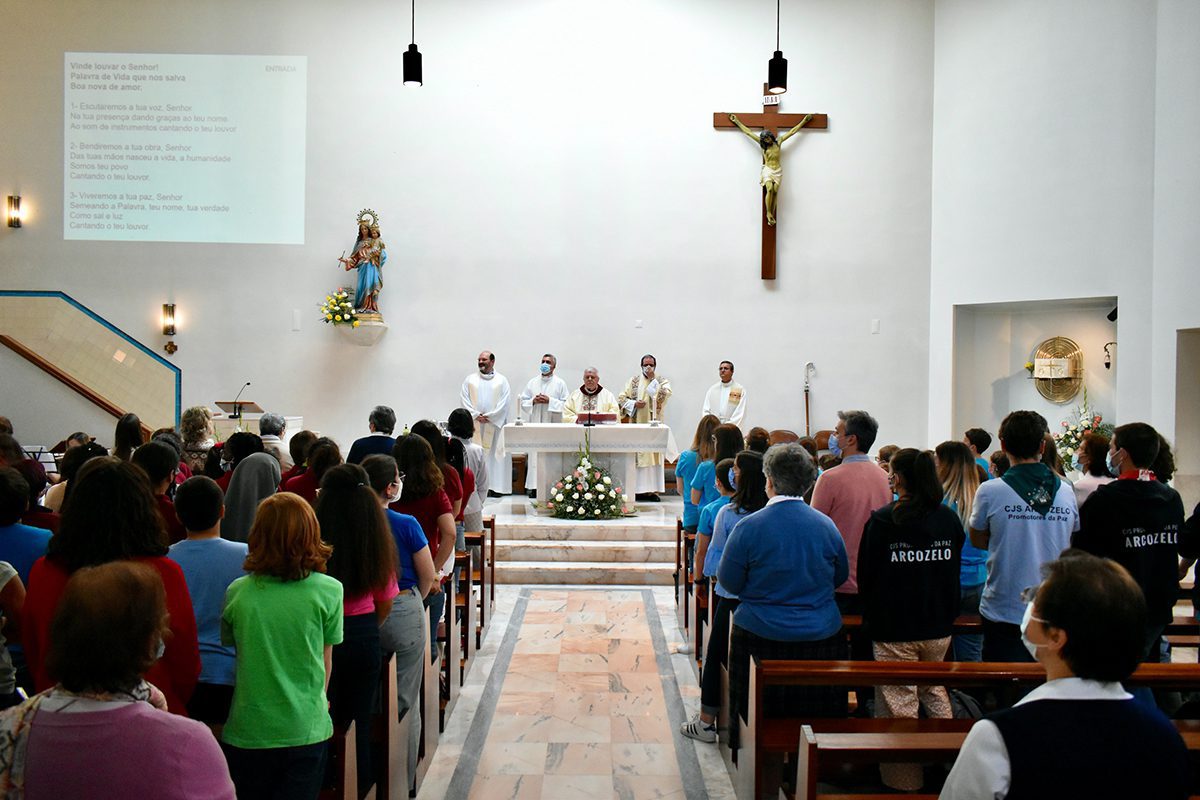 After the celebration, came a time of conviviality lived in an atmosphere of family and joy. In the afternoon, there was the Program of Gratitude: 150 years shine with Maín, a celebration of praise and thanksgiving for the 'light' that the Salesian charism has spread in Portugal through the life and mission of the Daughters of Mary Help of Christians and of the Educating Communities.
Organized and coordinated by a team of young people and FMA of the Commission for Youth Ministry and Communication, the Program of Gratitude counted on the contribution and commitment of every educating community of the Portuguese Province, with the task of preparing an expressive moment through music, dance, theater, videos, and testimonies to fill the hearts of all present with Light.
Every moment of the Program showed the commitment of each group of the Educating Community that collaborates in the mission of the Salesian Sisters: the local community, benefactors, catechists, educators, alumni, parents, students, teachers, the groups of the Salesian Family, and the FMA. It was joy and praise for the signs of light that in the 150 years have illumined and touched the lives of so many children, young people, and families, is a sign of enormous gratitude to God.
The Provincial Sr. Rosa Cândida Gomes said: "Living this moment of the celebration of the 150th anniversary of the foundation of the FMA Institute is a great joy, a joy that is intensified by your presence. Our being together, after a long period of difficulty, is a reason for gratitude. There are so many shining stars that have brought to each of us a deeper meaning that helps us to live and make the Salesian charism grow more and more, to have more life in each of us. Let us not be afraid to say yes to Jesus when He knocks on our door, because His love is so great that it gives us the strength and will to belong to Him, giving ourselves to others".