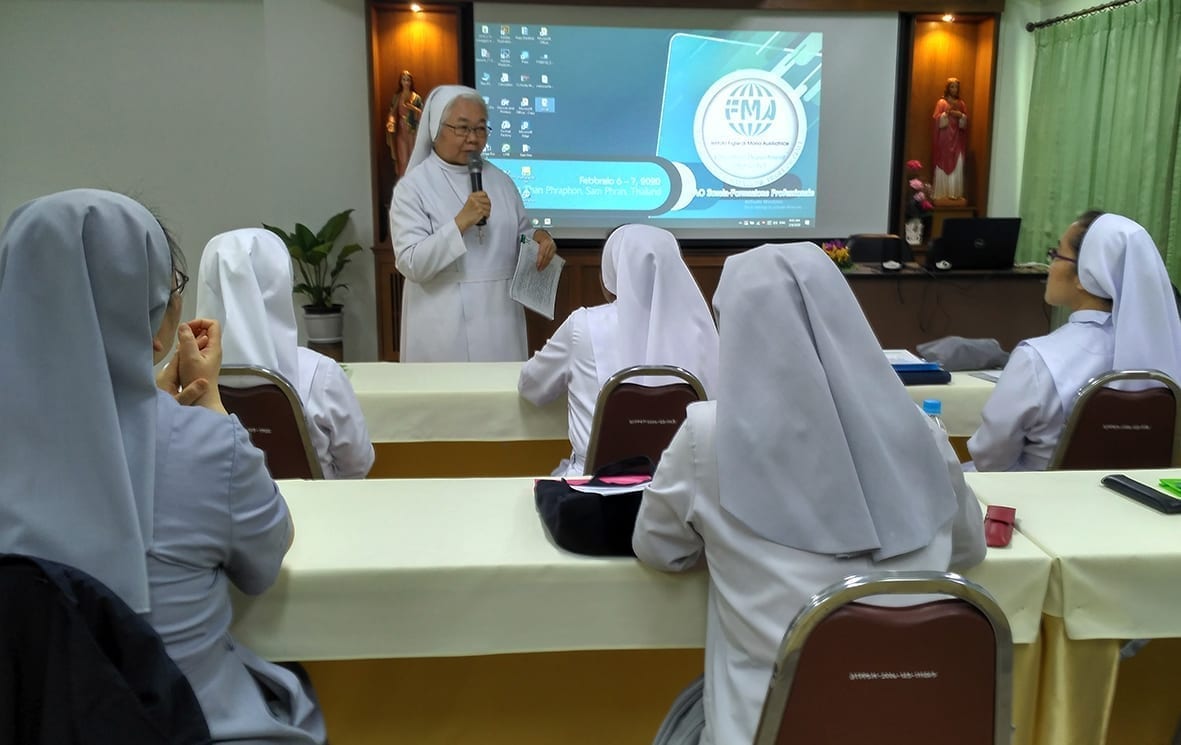 Samphran (Thailand). On 6-7  February 2020, a Commission made up of 11 Daughters of Mary Help of Christians, appointed by the Provincials of the East Asia Interprovincial Conference (CIAO) met at Ban Than Phraphon Meeting Center in Samphran, Thailand.
Responding to the mandate received from the Provincials, the Commission met to discuss, think, and plan together on the proposals elaborated during the (CIAO) meeting with Sister Runita Borja, General Councilor for Youth Pastoral, in Hong Kong in 2019. The purpose is to promote collaboration and the exchange of experiences and ideas between the FMA in charge of Schools and Vocational Formation Centers.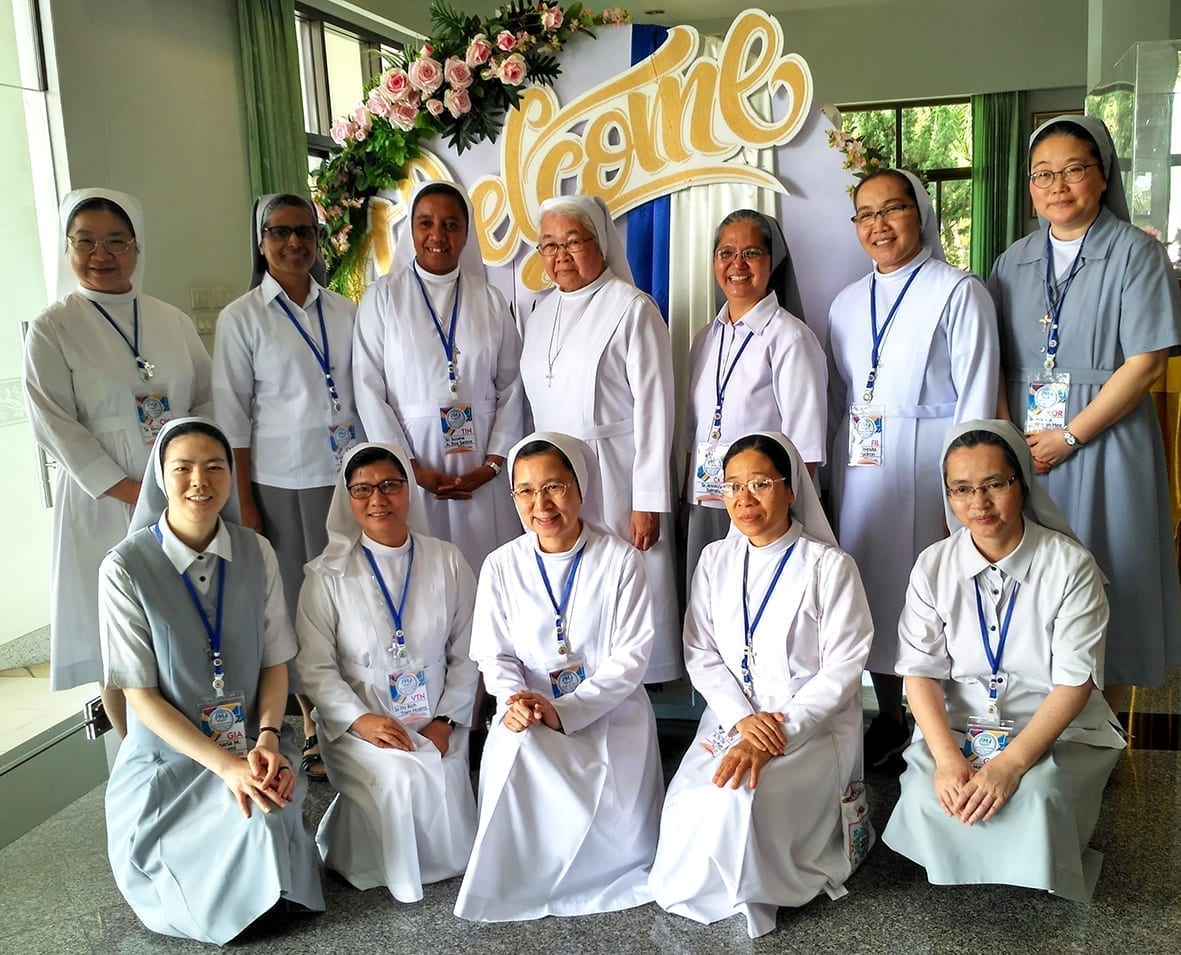 The eleven FMA that make up the Commission are: Sr. Anita Kwok of Mary Help of Christians Province (CIN), Sr. Leeza John Kokkatt of  Mary Our Help Province of Cambodia-Myanmar (CMY), Sr. Monica Kim Jin Hee of Morning Star Province ( KOR), Sr. Maria Sirirat Anuwatprakit of St. Mary Mazzarello Province (THA), Sr. Teresita Padron of of St. Mary D. Mazzarello Province of the Philippines and Papua-New Guinea (FIL), Sr. Suzana Alves of St. Mary D. Mazzarello Province of Timor – Indonesia (TIN), Sr. Maria Morishita Ayumi and Sr. Maria Matsunaga Terumi of the Japanese Province Alma Mater (GIA), Sr. Maria Hoang Thi Bich Tram and Sr. Thi Thu Ha Pham of the Vietnamese Province Mary Help of Christians (VTN ), and Sr. Jessica Salvana (CMY), referent of the Commission on behalf of the Provincials of CIAO.
It was a time of communion and reciprocal enrichment for the participants who worked with determination to elaborate concrete initiatives at the interprovincial level and plan future initiatives aimed at the FMA who are directly or indirectly occupied with the Schools and Professional Formation Centers: the CIAO Congress, the Seminar-Workshop for the Educating Community, and the Student and Teacher Exchange.