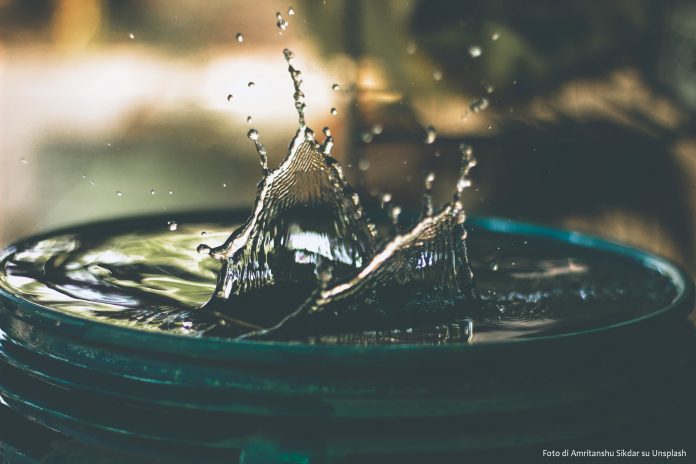 Rome (Italy). World Water Day is celebrated on 22 March 2023, which this year highlights the need to accelerate change to solve the water and sanitation crisis.
Since ancient times, water has always been considered a fundamental element for the existence and development of humans and all creatures. Since 1993, this aspect has been officially emphasized by celebrating World Water Day on 22 March to raise awareness of the use and management of available clean water.
Audrey Azoulay, Director General of UNESCO, the UN agency in charge of the Day, specifies in her Message, "On this World Day, UNESCO wishes to recall how much water, whose cycle is global, is permanently in contrast with human limitations. It is up to us to draw the necessary conclusions and consider it for what it is: a vital and common good of humanity, which must therefore be considered on a human scale."
A new World Water Report is released each year on or around this date to provide governments with the tools and scientific knowledge base to formulate and implement sustainable water policies. The report is coordinated by UNESCO's World Water Assessment Program (WWAP) on behalf of UN-Water.
The 2030 Agenda for Sustainable Development (SDG), objective No. 6 aims to guarantee everyone safe access to water and sanitation. However, this objective seems to be too far to reach due to the slowness of the actions implemented. Statistics for 2021 show that a quarter of the world's population lacks access to clean water and nearly half of the population lacks access to safe sanitation. This leads to an annual mortality rate of nearly 1.5 million people, due to lack of water and sanitation. According to the WHO, governments would need to work four times faster than now to achieve SDG 6 by 2030.
On 9 March, the United Nations Department of Economic and Social Affairs (DESA) organized the Global Policy Dialogue "Indigenous and Youth Solutions for Clean Water" to raise awareness of the importance of engaging youth and indigenous peoples in the process of solving problems related to the water crisis.
Indigenous water activists from different countries highlighted the challenges that come with poor water quality, such as diseases spread faster, leading to lower productivity and economic growth; education is penalized a due to illness of children and/or teachers and others.
Furthermore, indigenous peoples, firmly linked to nature by culture and tradition, are often the ones who suffer the most from exploitation by big industries and failure to comply with standards. 85% of indigenous peoples protect 84% of the planet's biodiversity and are the activists who fight for the protection of the human right to water. For this reason, including indigenous peoples and young people with their knowledge and new ideas in decision-making processes could bring about the necessary change to move closer to the 2030 Agenda goal. In particular, destructive activities such as mining would be considered differently if the voice of women, youth, and indigenous peoples were equally represented in decision-making circles.
This concern has also been raised by IIMA – the Human Rights Office of the International Institute of Mary Help of Christians in Geneva  and by VIDES, together with ANEC – National Association of Catholic Education of Brazil,  and RSB – Salesian Web Brazil  in the revision request document (UPR Submission ) on human rights in Brazil in March 2022, submitted to the Office of the High Commissioner for Human Rights. In fact, mining in Brazil has had a catastrophic impact, causing social and environmental damage: the destruction of nature and indigenous cultures and the contamination of rivers, fish, and waters with mercury. Despite the protests of Brazil's indigenous peoples and scientific evidence of the damage caused, mining activities continue and the process of defining indigenous territories is suspended.
To combat these scenarios of disrespect for humanity and nature, DESA experts cited three important steps to improve decision-making processes. First, documents and research must be available in multiple languages (including indigenous languages) to ensure that everyone can access and understand them. Secondly, education systems must include information and reflections on the environment and encourage intergenerational dialogue. Finally, individuals should continue to fight for everyone's right to clean water and sanitation and not be afraid to join political movements advocating the cause, making sure everyone is heard and respected.
For further study: unwater.org