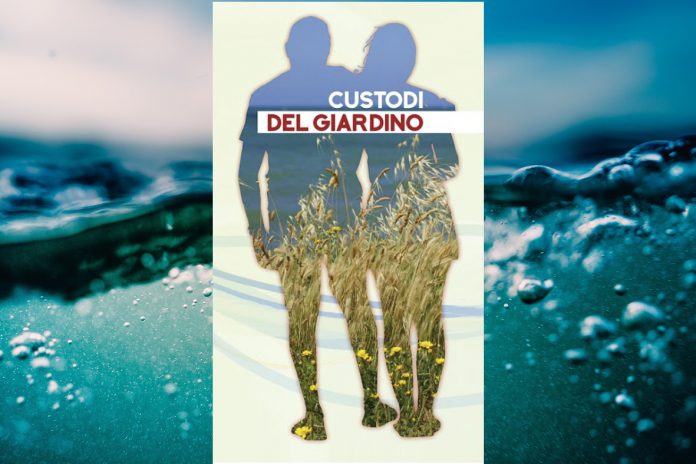 Rome (Italy). On 18 February 2023, in the Aula Magna 'John Paul II' of the Pontifical Faculty of Educational Sciences «Auxilium» in Rome, the 2nd appointment of the ecological formation project is held "Keepers of the Garden", on the theme: "The sea, our resource".
The meeting, promoted by the Faculty's Laudato Si' Circle, in collaboration with the Terra e Missione and Greenaccord Associations, will open with greetings from Msgr. Gianrico Ruzza, Bishop of Civitavecchia-Tarquinia and Porto-Santa Rufina, followed by the reports of:
Mauro Pandimiglio, navigator and pedagogist, Director of the Maldimare inclusive sailing school; Marco Marcelli, Professor of biological and applied oceanography at the University of Tuscia; Angela Caponnetto, journalist of Rai News 24; and Maria Rosa Venturelli, Comboni missionary and vice president of the Comboni Association for Emigrant and Refugee Service.
"The sea evokes beauty, eternity, life", says Archbishop Gianrico Ruzza presenting the theme. "In the sea many people find a precious resource to hope for a joyful existence: from freedom to work, from tourism to inclusion. And yet, today the sea suffers: environmental disasters, the tragedies of migrants, and the suffering of maritime workers affect us every day. With the integral ecology invoked by Pope Francis, we have the possibility of initiating decisive processes for actions that defend and promote lives linked to the destiny of the sea."
Like those of the many young people who "leave their countries to reach a dream that they have had in their hearts since they were children, comments Maria Rosa Venturelli, "the sea is a great link that is sometimes the cause of death, sometimes it is a passage for a new life."
The sea as an escape route and salvation, but also as a precious resource for our planet, as Marco Marcelli points out: "Life originated in the oceans, human health and activities depend on the oceans and life on our planet is modulated by marine and oceanic processes. From the microscale, such as coastal processes, to the macroscale, oceans, seas, and marine life play a major role in maintaining our planet's balance both physically and chemically."
The interdisciplinary path in which this event takes place has the aim of deepening some themes related to ecology, to encourage a change of mentality, and provide the tools to educate the younger generations to respect, care for creation, and adopt the concept of integral ecology.
The "Keepers of the Garden" ecological formation project is carried out with the patronage of the Department of Social Policies and Health of Rome Capital and with the collaboration of the "My friend tree" Association; of the Greenaccord non-profit association; of the Canção Nova Community, and of the "Futuro Ponderano" Committee.
The third and final meeting will be held on 25 March 2023 and will be dedicated to the topic of energy sustainability.
Each meeting is offered as a Continuing Professional Formation Course of the Order of Journalists with the acquisition of 4 credits.
Source: pfse-auxilium.org