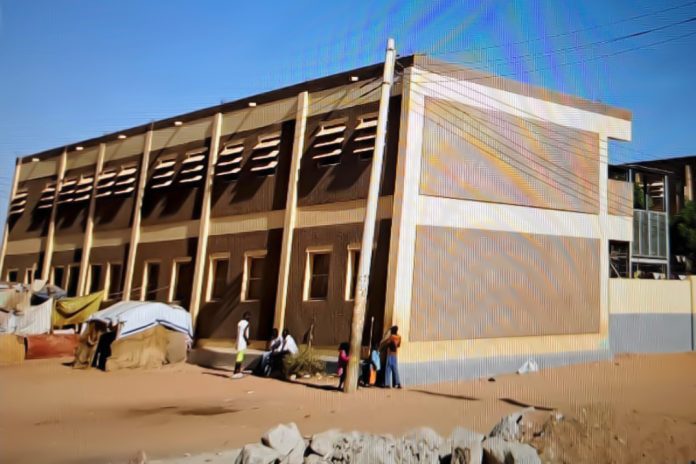 Khartoum (Sudan). The Mother General of the Institute of the Daughters of Mary Help of Christians, Sister Chiara Cazzuola, today, 11 November 2023, received a phone call from the FMA Community of Khartoum, Sudan, whose house was hit on 3 November, by a large war weapon.
It was a welcome surprise, because it is difficult for them to find the right moment to connect. The Sisters report that, thank God, they are well, even though everything around their house has been bombed, so much so, that it is difficult to see where they are. While from the inside, they did not fully perceive the gravity of the event, the people from the outside saw the damage caused by the bombing to their home and went to see if the Sisters were alive, if they were well, and if they were in need of anything.
The Sisters thank the Institute very much for their closeness, prayer, and for the possibility of remaining on site in this dramatic situation, because they are the only hope of the people who repeat, "As long as you are there; we have hope. Do not abandon us!"
This morning during the phone call, the children who today numbered around fifty could be heard crying, together with their mothers and many poor people. The Sisters welcome everyone, to the point of not knowing how many people they have in their house.
Mother assures the prayer and interest of all the Communities of the world and thanks the Community of St. Egidio which, as on other occasions, made itself available to reach out to the International Red Cross to get in touch with the FMA Community. But the local people are also good and generous, so much so that they killed a sheep to donate 5 kg of meat, divided into small pieces so that there was enough for everyone.
Father Jacob attempted a video call, which lasted just long enough to allow Mother to see the serene faces of the Sisters. Then no other connection was possible. The whole community is happy to remain there.
Mother is also worried about the distance and the difficulty of communication, but is reassured by the proven trust of the Sisters in Mary Help of Christians, who always continues to protect them. She asks all the FMA of the Institute and the Educating Communities to continue to implore Her powerful intercession for peace in Sudan and in all the conflict-torn nations of the world.