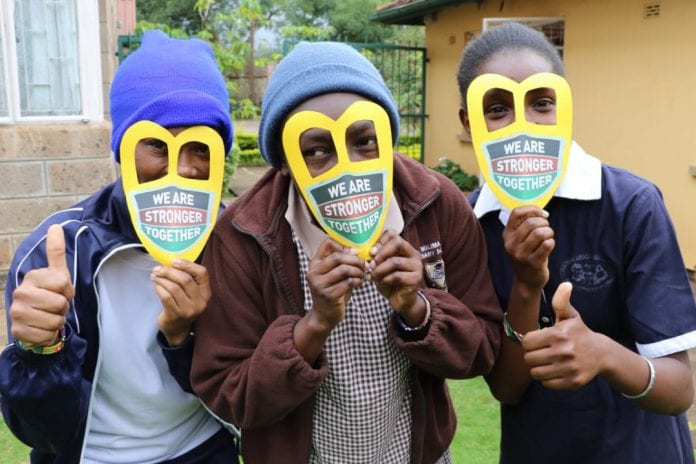 Nairobi (Kenya) "Behind the closed doors of our homes, our schools, our oratories, and Youth Centers … there are hearts that live for you." In a letter, published in the Salesian Bulletin of East Africa, Sr. Roseline Karimi Muchaki, Daughter of Mary Help of Christians of the Province of Our Lady of Hope (AFE), expressed the closeness of the Sisters to the young people who attend their Centers, whom they have not seen since the lockdown of mid-March 2020.
The reopening of schools is expected in Kenya for January 2021, with the necessary health measures: social distancing, face masks, hand sanitation. The population has resumed going to Holy Mass, except for the little ones: only those over 6 years old can participate, returning immediately after to their homes.
The FMA of the AFE Province have dealt with the situation with creativity, putting in place various initiatives. One of the first activities was the collection and distribution of food through benefactors to the families of the students, especially those most in need, those in which the parents could not work.
Another important aspect was the accompaniment of pupils in learning from home through social media and through multimedia platforms, bearing in mind that most of the students do not have a computer, that the connection to the network is missing or unstable, and families cannot afford additional application expenses.
In the two dispensaries of Makuyu and Siakago, the benefactors contributed with the purchase of personal protective equipment (PPE) for medical staff and information material to raise the awareness of young people and the local population.
An FMA Community accompanied the young people in this time of pandemic with the production of short video clips on educational, spiritual, and formative themes.
These are initiatives that not only educate young people, but show closeness and solidarity, bringing hope and trying to alleviate the suffering of the population.