Manaus (Brazil). Since 4 August 2022, Sr. Maria Carmelita de Lima Conceição, Provincial of the Province (BRM) is officially one of the Vice Presidents of the Pan-Amazon Ecclesial Network (REPAM), the Bishops Network that coordinates the activities of Dioceses, Religious Congregations, Associations, and Catholic NGOs in the Amazon region.
After a process of intense consultation that took place in the months of May and June 2022, the REPAM Presidency, chaired by Cardinal Pedro Barreto, met virtually on 19 July 2022 with the Presidents of the Founding Organizations of the Network to define the new Presidency.
Msgr. Rafael Cob García, bishop of the Puyo Vicariate, already Vice President, was nominated as the new President of the Network.  Also approved was the new configuration, with three Vice-Presidents, two of whom are women: Sr. Sr. Maria Carmelita de Lima Conceição, FMA; the indigenous Peruvian Yessica Patiachi; and Msgr. David Martinez de Aguirre, Bishop of the Puerto Maldonado Vicariate in Peru.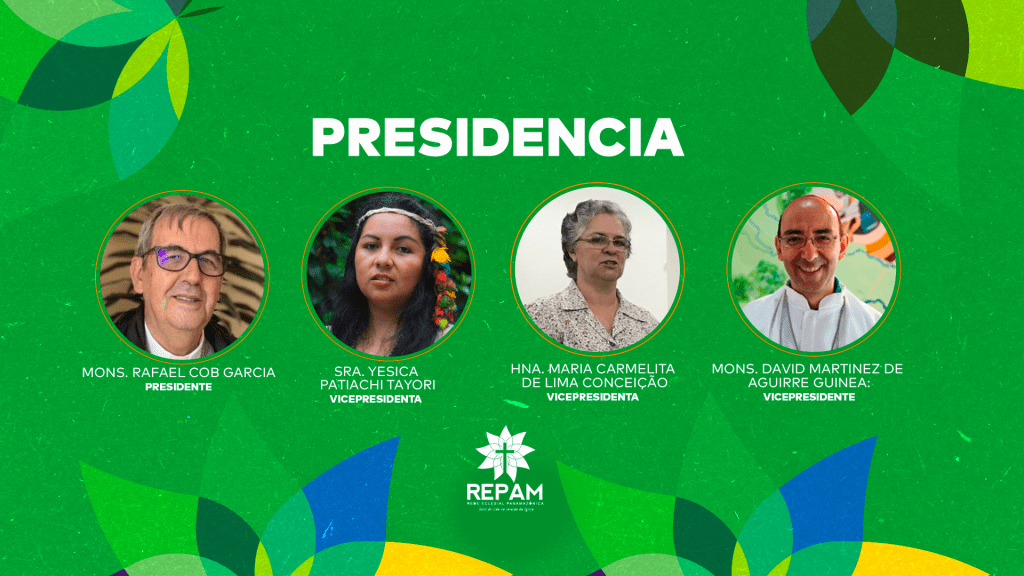 Sr. María Carmelita collaborated in the Administrative Council of the Religious Conference of Brazil- Regional Amazonas/Roraima during the three-year period 2009-2012. In 2019, she participated in the Amazon Synod as an auditor, and in 2021 she was appointed Councilor of the Presidency of REPAM.
When interviewed, she expressed her joy for the recognition of feminine leadership roles in society and in the Church, particularly in merit of the identity of REPAM as a network that joins other networks focusing on the evangelization of the Amazon and the defense of life.
According to Sr. Carmelita, the new composition of the Presidency shows that "we seek to build a Church with an Amazonian face that overcomes borders, a way to value every presence, in the representation of the native peoples, of consecrated life, and of the pastoral witness of Msgr. Rafael Cob and of Msgr. David Martínez, both having a vast experience since the beginnings of REPAM." (Source: REPAM).
To Sr. Carmelita the wish to be, in this new call, a prophecy of presence for the populations of the Amazon, bearing witness to the beauty of the Salesian charism in the feminine, characterized by an integral educational proposal that involves people, institutions, and environments, putting in synergy resources and skills to be generative of new life.
"We appreciate the role of the woman, recognizing her fundamental role in the formation and continuity of cultures, in spirituality, in communities, and in families. It is necessary for her to assume her leadership within the Church with greater force and for the Church to recognize this and promote it, strengthening her participation in the pastoral councils of parishes and dioceses, as well as in government bodies" (Final Document of the Synod of the Amazon, 101).