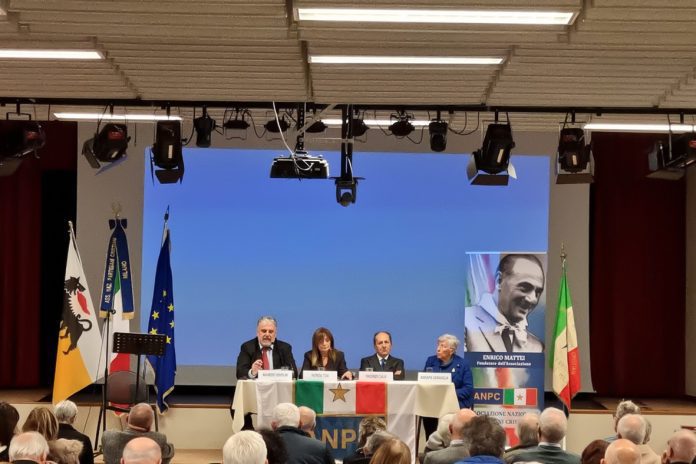 San Donato Milanese (Italy). On 4 December 2022, at Mary Help of Christians School of San Donato Milanese, of the Daughters of Mary Help of Christians of Sacred Heart Community of San Donato Milanese, Lombard Province Holy Family (ILO), the Conference "Mattei per semper" was held, which closed a cycle of appointments to remember the founder of the Italian Energy Company ENI, Enrico Mattei, 60 years after his death.
The Conference, organized by the National Association of Christian Partisans (ANPC), coordinated and promoted by the National Councilor, Luisa Ghidini Comotti, was attended by guests such as Maria Pia Garavaglia, National President; Maurizio Gentilini, National Councilor; Patrizia Toia, European Parliamentarian; Vincenzo Calia Magistrate; and author of the book "The Mattei case – The crash of Bascapè".
Of great impact on the participants was the intervention of Magistrate Vincenzo Calia, who conducted the third investigation into the death of Mattei, who died on 27 October 1962, together with the pilot Irnerio Bertuzzi, and the American journalist William McHale, crashing his plane coming from Catania and bound for Linate in the countryside of Bascapè, in the province of Pavia. The incident is attributed to an attack by the mafia, of which the names of the perpetrators and the instigators are not yet known.
Enrico Mattei was an oilman, a manager, who had a clear vision of Italy's primary interests, for which he wanted energy independence, as well as the ability to carry out large projects such as ENI. As an entrepreneur, he was able to maintain a direct relationship with employees, with particular attention to their needs, including the construction of modern residential areas surrounded by greenery, with sports facilities for their families, such as the one in San Donato Milanese, in the province from Milan.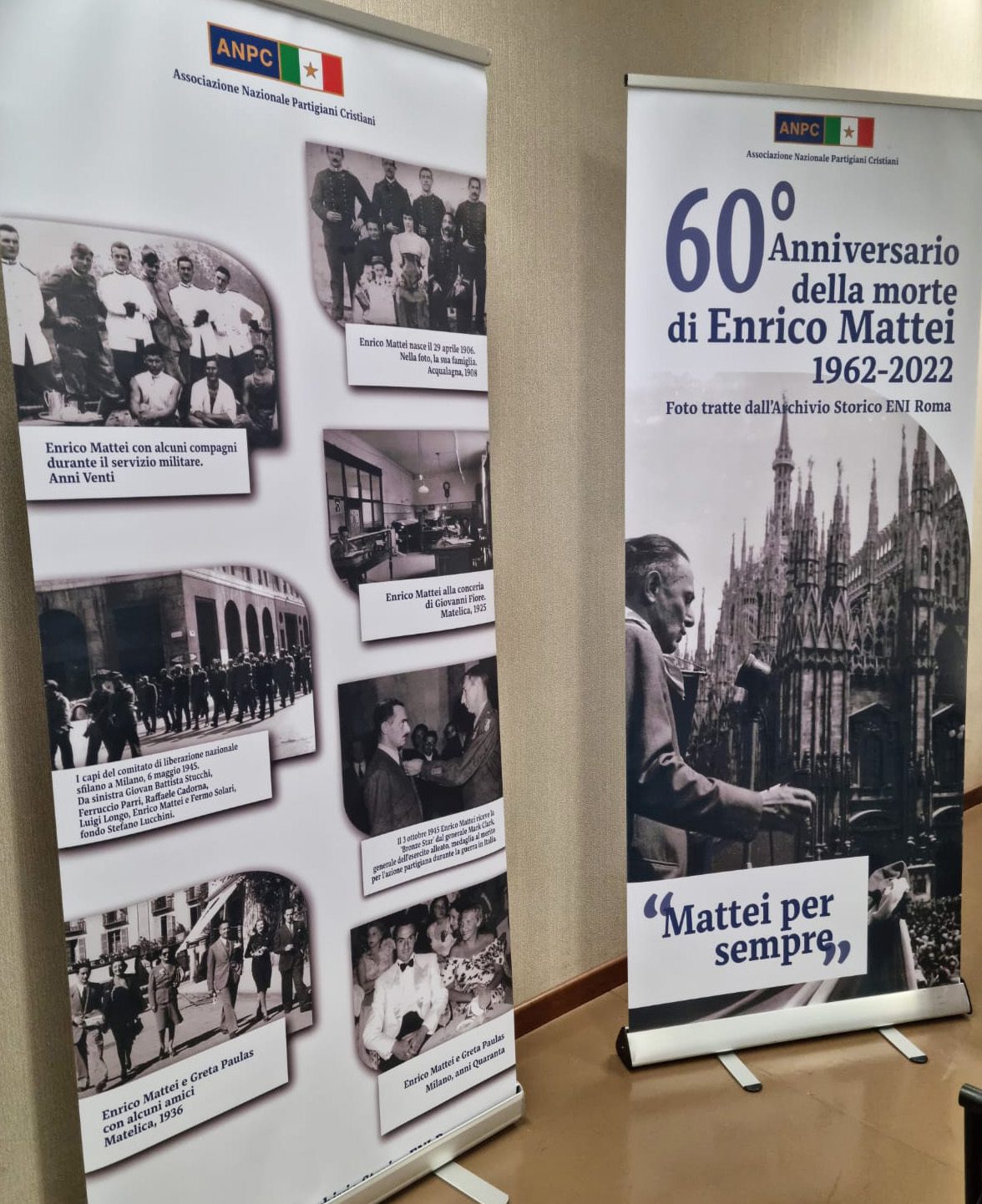 Mary Help of Christians School was commissioned by Mattei for the children of employees transferred to the new urban agglomeration for work and opened as an elementary school in January 1957. He himself, on the advice of the then Cardinal of Milan, Giovanni Battista Montini, who esteemed the Salesian Sisters for their educational charism, entrusted its management to the Daughters of Mary Help of Christians.
The School had the honor of hosting this conference and a photographic exhibit, which gave scholars, entrepreneurs, and the citizens of San Donato the opportunity to return to the figure of Enrico Mattei as a point of reference for a revival of the energy crisis situation of Italy and for his closeness to the Country's social situations of difficulty and poverty.
At the end of the event, the National President of the ANPC, Maria Pia Garavaglia, gave the Animator of the FMA Community, Sr. Virginia Villa, a plaque in gratitude to the School "for its cultural promotion in the formation of future citizens".