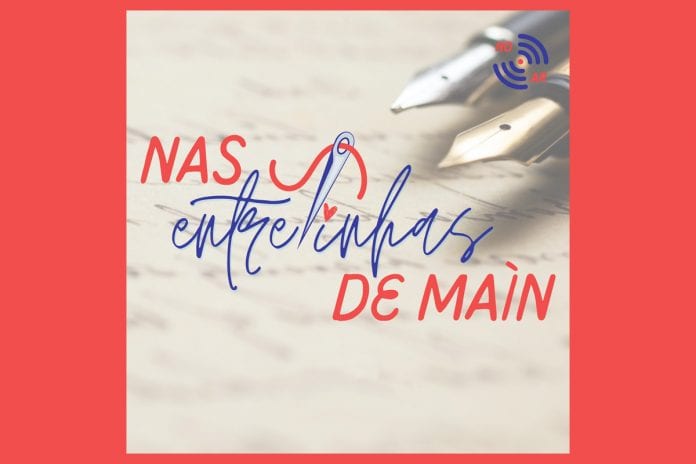 Guaratinguetá (Brazil). Rádio Carmo, the radio station of the Colégio do Carmo of Guaratinguetá (San Paolo) – Our Lady Aparecida Province (BAP) – launches the podcast "Between the lines of Maín" on the spirituality and communication style of Mother Mazzarello, starting from her Letters.
The audio program was created with the aim of sharing each week with listeners some reflections on the writings of Mother Mazzarello, to study and make known her life and educational mission.
Each section of the podcast revolves around a place in the life of Mother Mazzarello: the Letters refer to Nizza Monferrato, from where she wrote most of them and where she lived the last few years as Superior of the Congregation. The moment of reflection is set in Valponasca, a place of childhood and early adolescence, which represents a fundamental passage in the history of Maín. It is there that she opens her eyes and the windows of her heart to the call of God. The phrase of the day takes up the time of the oratory of Mornese, where it all began: the joy of dedicating her life to God and to young women. The phrase of the day is also an orientation, the "little word in the ear" to be like her.
The final prayer moment is dedicated to Mary.  The voice she hears at Borgo Alto that says, "I entrust them to you", is still today an invitation to entrust ourselves to the intercession of Mary in order to follow the path of holiness.
The podcast is edited by the Pastoral and Communication Coordinator of Colégio do Carmo, Isadora Lina, a past pupil passionate about the Salesian-Mornesian charism. To listen to it, just access Rádio Carmo channels on the Spotify and Castbox platforms, as well as the Radio website (www.radiocarmo.com).
Rádio Carmo, the web broadcaster based at Colégio do Carmo, in addition to music and news, has several programs that remain available on digital platforms, in podcast format. "Communicating values" is the slogan of the Educommunicative-Pastoral Radio project, coordinated by the Journalist and Communications Manager Luiz Fernando Miguel, with the participation of students, educators, FMA, volunteers, and families.