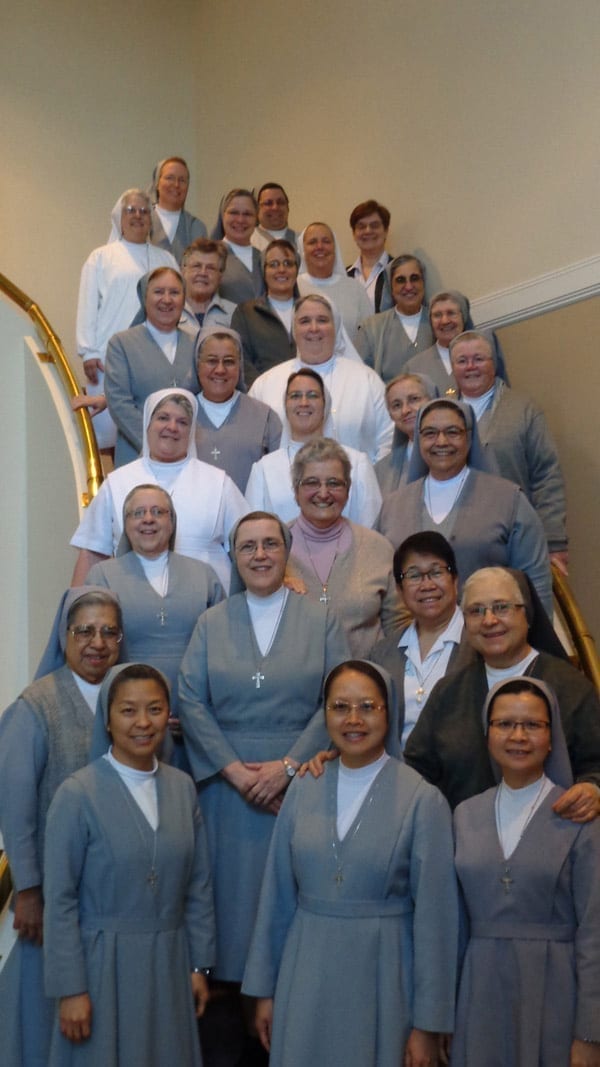 HALEDON, New Jersey. From 3 to 6 April 2018, in the house of North Haledon, NJ, Sr. Nieves Reboso, Councilor for Formation, and her collaborator, Sr. Maria Fisichella animated the transmission and presentation of the document "Guidelines for the formation stage of the Temporary Profession" to the participants of the United States and Canada Interprovincial Conference (NAC).
The participants appreciated the peaceful and engaging work, and the richness of the document.
Sr. Nieves then visited the two formation houses of the SEC Province, the Novitiate and the Aspirantate. On 7 and 8 April, she had a meeting with the SEC Temporary Professed Sisters.