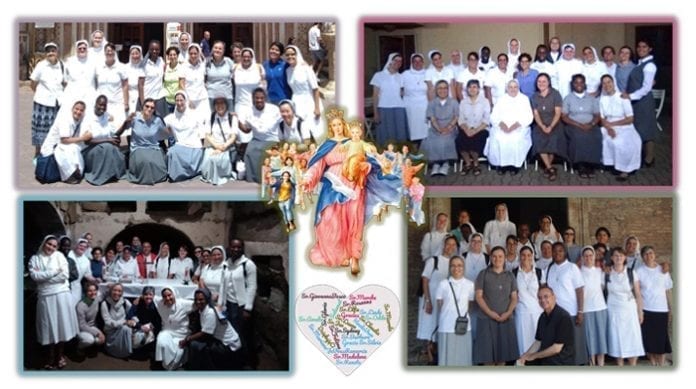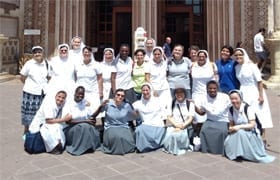 Castel Gandolfo (Italy). From 6 to 26 July 2018 in the house of Santa Rosa in Castel Gandolfo, 19 Temporary Professed from 4 continents lived the beautiful formative experience of the first month of the Second Novitiate.
These days were a new Pentecost for each sister, where in a climate of fraternity and joy, they listened to the Holy Spirit and re-read their life as a story of salvation, share the journey in depth, and renew the Covenant with God-love.
The experience was accompanied by the icon of the prophet Elijah: "And behold the Lord passed by" and led by Sister Elena Ongarato of the Province of Triveneto, Sister Mercedes Rodriguez of the Spanish Province, and Sister Roberta Tommasi of the Province of the Middle East.
Everything was very enriching because through the content, the pilgrimages, the good nights of Mother Yvonne Reungoat and some counselors, the encounter with Jesus and the sisters, we could hear the voice of God who loves us and calls us to respond with a more conscious and freer 'Yes' each time.
The sisters of the community who welcomed them witnessed with their presence the joy of a yes forever and stimulated the Temporary Professed on the formative journey.
"We thank every person who with her contribution made this gift of God's love possible. The FMA Institute offered the necessary training to grow and respond to God in fidelity … and now it is up to us to respond with generosity and commitment to so much Grace, even more aware that we can bring only our holiness to the young!", concluded the Temporary Professed.