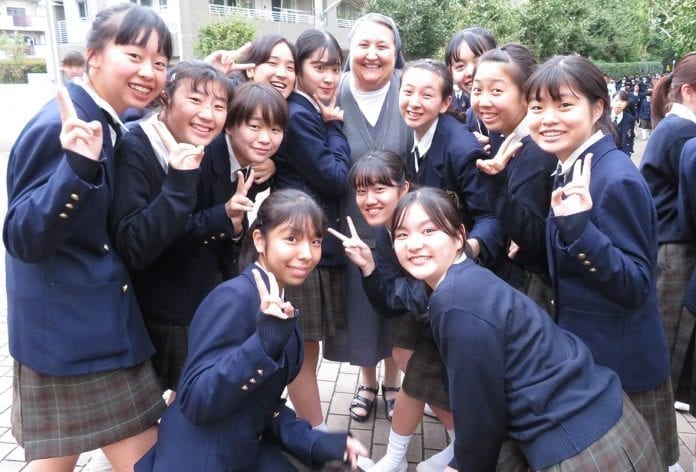 Tokyo (Japan). On November 20, Sister Phyllis Neves, world Visiting Councilor, ended her visit to the Japanese Province "Alma Mater" (GIA).
The visit began on 4 September 2019, at the end of the Provincial Chapter in preparation for the GCXXIV, held at the end of August. A long awaited visit, as it had already been 9 years since the last one.
Despite the diversity of language and culture, her serene figure and smile created a familiarity that gave rise to a spontaneous and warm welcome from all the groups – sisters, children, young people, Past Pupils, Salesian Cooperators, teachers.
Sister Phyllis, in fact, listened to each one carefully, while the good nights full of images and videos were a very effective way of communicating the important points of her message. A mime on life as an important gift to share, was welcomed well by the young people who actively interacted.
With her warm presence rich in humanity, Sr. Phyllis Neves communicated how to live the charism of Don Bosco and Mother Mazzarello today and rekindled ardor for vocation pastoral.