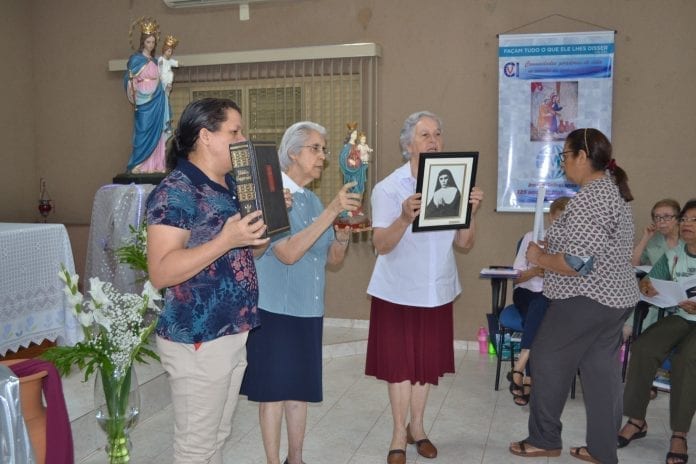 Cuiabá (Brazil). From November 14 to 16, Our Lady of Peace Province (BCB) celebrated the V Provincial Chapter in preparation for the XXIV General Chapter of the Institute of the Daughters of Mary Help of Christians.
The Chapter, with a total of 28 participants, was presided over by the Provincial Sr. Antonia Brioschi, while the Regulator was Sr. Francisca Gomes de Santana, and the two moderators were Sr. Maria Eliete Sousa and Sr. Maria de Nazaré G. de Lima.
After the official opening, Sr. Francisca Gomes de Santana held the lectio divina on the passage of the Wedding at Cana (Jn 2: 1-12), based on the theme of the Chapter: "Do whatever he tells you" – Communities that generate life in the heart of contemporaneity. The problems, the life of the communities, and also the intention to illumine the trajectory of the V Provincial Chapter were brought to prayer in order to arrive, with the help of the Holy Spirit, to highlight appropriate ways and choices to face the most urgent challenges of the community.
The fraternal living, the family atmosphere, and the group work favored the sharing of the participants, who contributed with reflection and choices of points for the synthesis of the final document.
The last day was reserved for the celebration of the Province Feast of Gratitude with the theme: "New wine!".
The moments of spirituality were guided by the communities as well as the Eucharistic Celebrations, presided by Fr. Felisberto S. da Cruz and Fr. Hermenegildo C. da Silva, SDB, Director of the Salesian College of St. Anthony of Cuiabá.