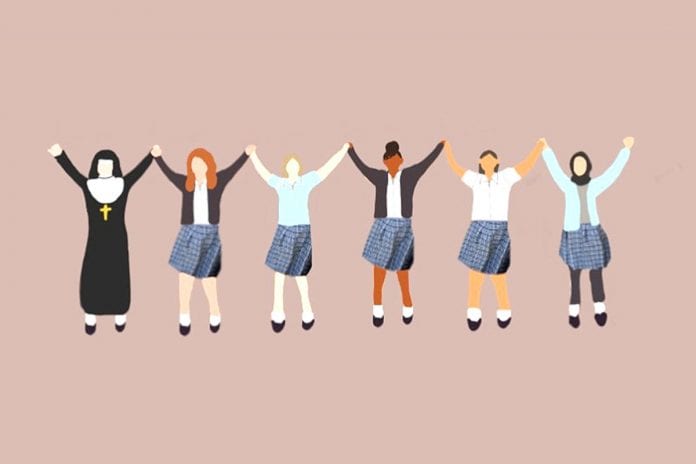 United States (Louisiana) The students of Academy of Our Lady High School of the Daughters of Mary Help of Christians in Marrero, Louisiana – of St. Joseph Province of the United States and Canada, set up the "Sisters in Unity" school group for the promotion of peace paths within the School.
The group, which was formed to investigate some sociological issues and respond to the call to be responsible citizens, is made up of sixteen students. During the months of August and September, they dealt with the other students of the school the themes of dialogue, acceptance of others, and justice through listening: "The goal is for students to share their experiences and express how they felt and what they learned from what they lived, in order to learn from each other."  In addition, they created multimedia presentations to propose the themes to the different school levels and shared the project with the students  and the Faculty.
The Principal, Sr. Michelle Geiger, FMA spoke about the initiative, " I admire the courage of each student of the Academy of Our Lady to share their personal experiences. These are not easy topics to address, but together, through meaningful discussions and moments of prayer, we will learn from each other and grow as good Christians and honest citizens. These students nurture hope for a peaceful future."
Among the initiatives of "Sisters in Unity" was the realization on campus of a mural designed by a student, which represents diversity and unity within the Community of the Academy of Our Lady.