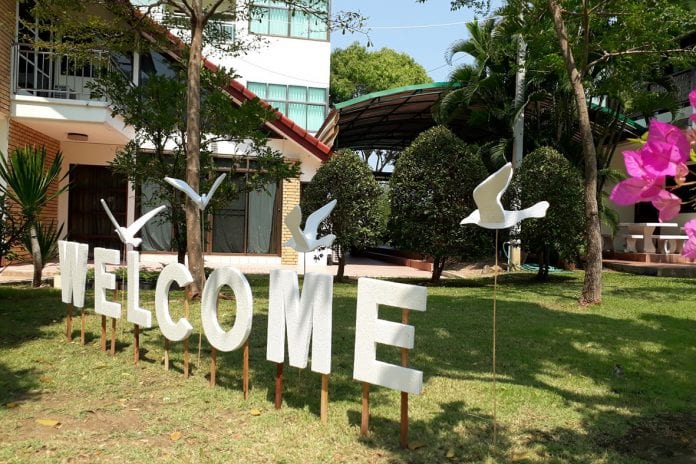 Bangkok (Thailand). Two events of the Thai Province of St. Mary Mazzarello (THA) took place at  "Stella Maris" house for holidays and gatherings in Cha-am, Phetchaburi.
From 25 February to 4 March 2021, the annual Spiritual Exercises "The gift of fidelity, the joy of perseverance"took place based on the recent guidelines of the Congregation for Institutes of Consecrated Life and Societies of Apostolic Life.
The preacher, Fr. Yarat Chayara, a Salesian of Don Bosco, offered the 35 participants an in-depth reflection on the theme of fidelity in consecrated life, specifically in the Salesian charism, in order to face the challenges that this particular historical moment we are experiencing poses regarding  this aspect.
THA Provincial, Sr. Agnes Nipha Rangabpit, present full time, accompanied the retreatants in the comparison with the Constitutions, to live fraternal love and the family spirit with renewed fidelity. The silence, the Liturgy, and the well-prepared prayer intentions favored a broad understanding of the needs of the world, of the Church, of the FMA Institute. Everything was lived with Mary, the One who accompanies the spiritual journey of each and teaches the steps of joyful fidelity in the mission entrusted by God.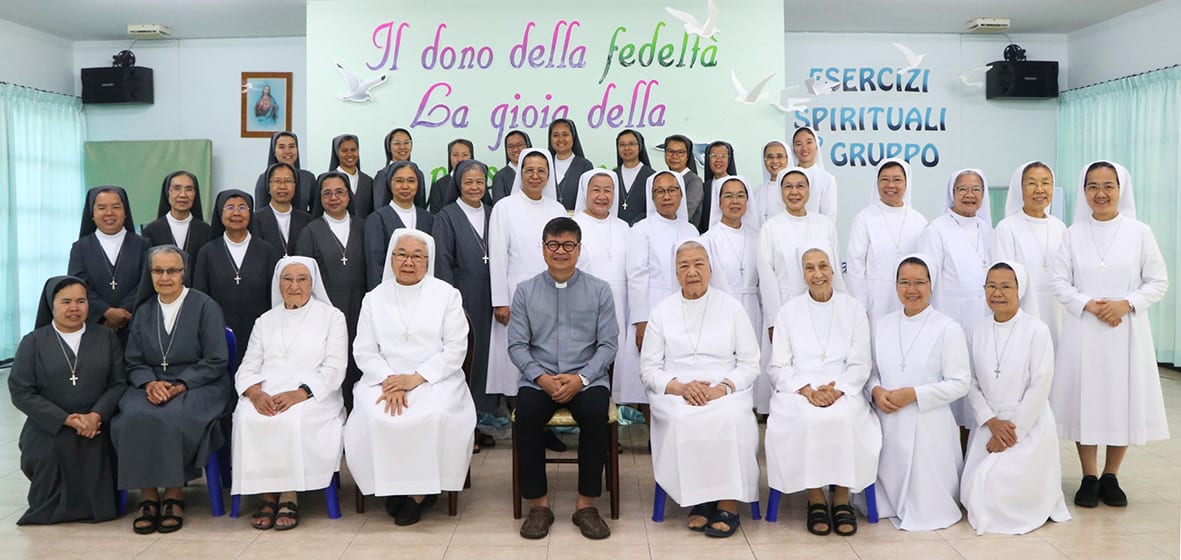 "LET'S COLOR HOPE" is the slogan that accompanied the celebration of the Province Feast of Gratitude, which took place on March 5, 2021 at "Stella Maris" House.
With this theme, represented through lively scenes and choreographies, the FMA of the Province wanted to express the gift of love and mercy poured out by God in the life of each person with different, varied, unrepeatable colors and shades. In particular, gratitude was emphasized for the wonders worked by God in the life of the Provincial, Sr. Agnes Nipha Rangabpit, who with the heart of a mother accompanies the FMA on the journey of hope.
The heart of the feast was the Eucharistic Celebration, presided over by the Provincial Fr. John Bosco Dheparat Pitisant, SDB, who in his homily highlighted the value of the love and gratitude that God places in the hearts of all the people who make up a single family, like the Salesian Family.
The Feast continued in an atmosphere of joy, sharing, exchange of gifts, and performances by the FMA present on behalf of the sisters and young people absent due to the restrictions of the Covid-19 pandemic. At the end of the Feast, the Provincial launched an invitation to all the FMA of the THA Province to continue in their daily life, to hold the brush in their hands, to paint joy and hope together in the hearts of the sisters, lay collaborators, and of young people.