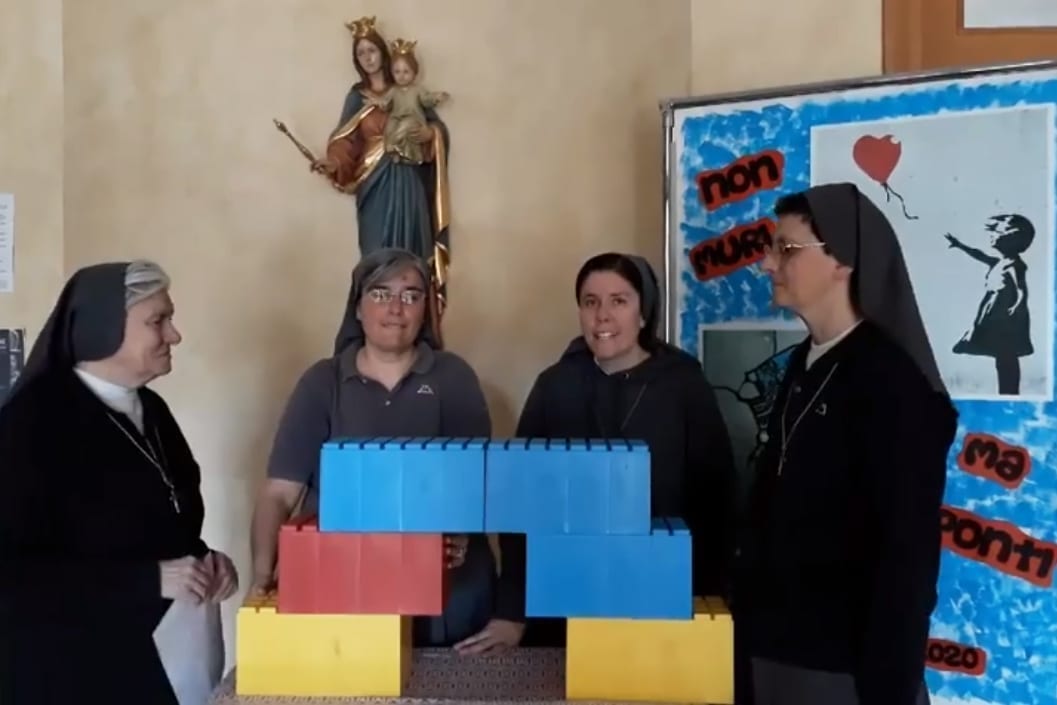 Pavia (Italy) Bridges not walls!  is the slogan that the Daughters of Mary Help of Christians of Mary Help of Christians Community of Pavia, of the Lombard Province of the Holy Family (ILO), thought to live Lent together with the students of Mary Help of Christians School of Pavia since the students due to the coronavirus emergency cannot go to school, they thought of building a virtual bridge that starts from the Community to reach all the families.
The idea came from watching the video of the Archbishop of Milan, Msgr. Mario Delpini, in which, while saying that everything is suspended – activities, meetings, celebrations – invites priests, men and women religious, and permanent deacons of the Ambrosian Archdiocese to reach people in their homes with new communication methods. Why not try to do it using a typical means of the Salesian Charism which is the Good Night?
So every evening, the FMA of the Community take turns in front of the video camera, telling something that is close to their heart. In reality, this initiative is good first of all for the community because, despite the circumstances that require us to remain without the children and young people of the school, our heart and mind is in 'outreach' to be close to all the families with words of comfort.
Various themes were chosen for the Good Night, taking into account the sensitivity of each FMA who chose to get involved: one comments on the Gospel of the Sundays of Lent, another tells an episode from the life of Don Bosco or offers the testimony of some missionary, some speak about their religious vocation, others suggest some surprise for Father's Day or Easter, and another shares the recipe for a dessert; each one has given free rein to her creativity.
The Good Night ends by reciting a short prayer of entrustment to Mary in this difficult time the world is going through, in the certainty of always being under her mantle. This is a simple initiative, but much appreciated by many people who are grateful for this concrete closeness and write messages of esteem on the school's Facebook page.