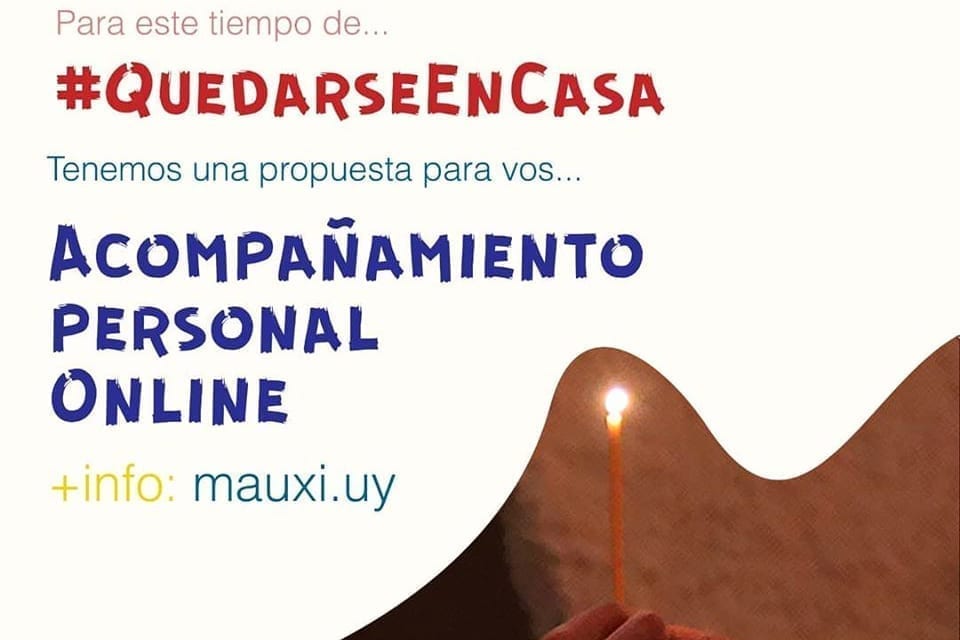 Montevideo (Uruguay) The quarantine caused by the coronavirus epidemic is a very difficult time for people who live alone or for those who have various types of questions and want to receive help.  This is the reason why the Daughters of Mary Help of Christians of Immaculate Conception Province (URU) and the Salesians of Don Bosco of Uruguay, aware that is a favorable time for listening through the new technologies, launched an initiative of Online spiritual accompaniment.
"We see there are many young people who do not gather in the usual meeting places, which helps them to reread daily experiences.  Thus, we thought that they should have some way of sharing with someone who accompanies them in a personalized way to get involved, to strengthen themselves, to alleviate the suffering due to solitude and frustration, to begin a spiritual discernment", explains Fr. Francisco Lezama, SDB who is responsible for the Youth Pastoral of St. Joseph Salesian Province of Uruguay.
Spiritual accompaniment is a millennial tradition of the Catholic Church that, in the course of history, has had various expressions.  Salesian style accompaniment is characterized by three aspects: transform reality to generate the good, to discover beauty, to recognize the truth.
The decision to furnish this service was taken in communion after having experienced that other pastoral activities like meetings, catechesis, prayer groups or lessons, are successfully carried out Online, in spite of the actual contingency.
The initiative is promoted through the social networks: Facebook, Twitter, and Instagram that refer to the Web Site of pastoral resources where it is possible to access a link for 'personal accompaniment Online', where there are 16 people available among priests, women and men religious, and lay people of the Salesian Family.  Every person who accesses it can fill out a module and choose one of the accompaniers, or indicate they have no specific preference, after which they will be contacted via e-mail to organize a virtual meeting through video-camera, telephone, or another way that they agree on.