Cesuna (Italy). From 25 to 28 August 2022, the 5th edition of the biblical TreGiorni entitled "Prophecy rises in the women of Israel, took place in Villa Tabor of Cesuna, Vicenza Spirituality Center in the Province of St. Mary Mazzarello (ITV).  About fifty people took part, including FMA and lay people, Past Pupils, and religion teachers interested in studying the Word of God more deeply.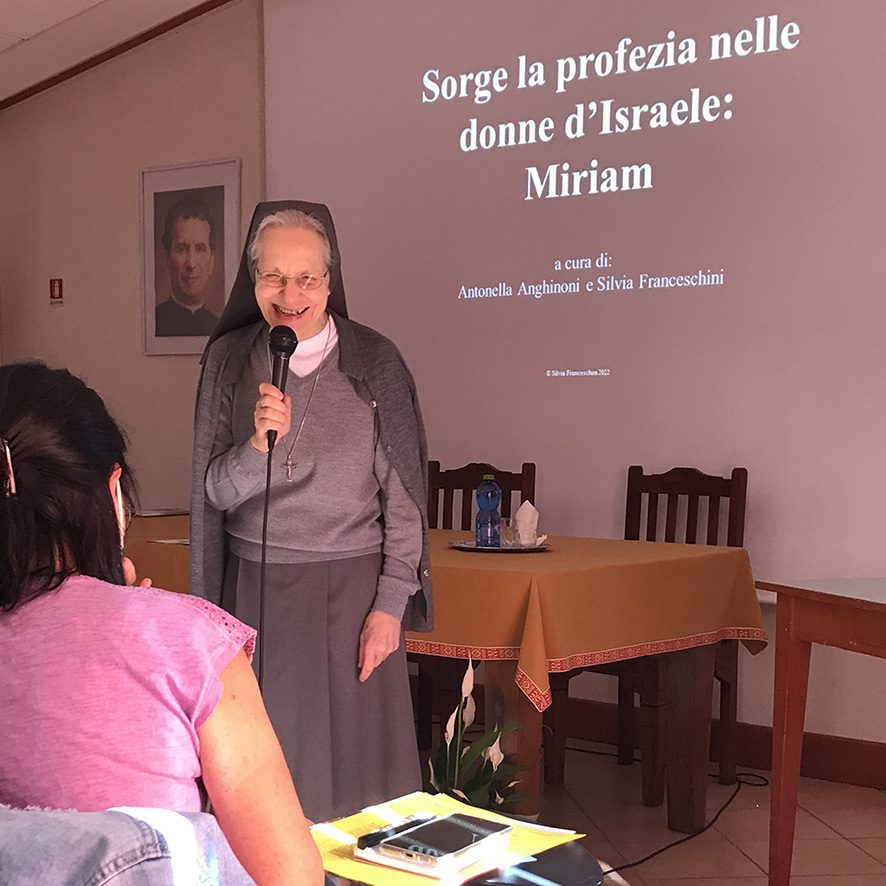 The biblical TreGiorni, coordinated by Sr. Anna Maria Zagonel, Animator of Mary Help of Christians Community of Cesuna, animated by the biblical scholars Antonella Anghinoni and Viviana Tosato, and by the liturgist, expert in Jewish dances, Giuliva Di Bernardino.
Since its first edition, the event has been characterized by attention to women thanks both to the coordinator's choice of preferring female speakers, and with respect to the style and content of the issues addressed. This year, the theme was centered on the great female figures of prophecy: Miriam, Debora-Giaele, Esther, and Mary of Magdala.
Sr. Anna Maria said at the beginning of TreGiorni that "The theme of prophecy is very dear to us, because Pope Francis has repeatedly declared that in the Church prophecy is entrusted in particular to women!"
What does it mean to be bearers of prophecy? Biblical scholar Viviana Tosato explained, "The Bible teaches us that the prophet is he or she who is called to mediate the presence of the Lord in the events of life. And this is not possible 'magically', but within a journey that the prophet is called to make first of all on her/himself. We can therefore define prophecy as the ability to look at reality with the eyes of God. The prophet does not change reality, but knows how to read it in a profound way, knows how to perceive its value beyond what appears."
The methodology used was very participatory. The frontal relations of the experts alternated with workshop activities and group Jewish dances, which helped the participants to be fully involved in the topic with, body, mind, and heart. Everything took place in the frame of liturgical prayer. In fact, each day opened with the celebration of the Eucharist and Lauds and ended with the prayer of Vespers.
At the conclusion of the event, the participants expressed great satisfaction, together with the desire to meet again next year to continue this journey of going deeply into the Word.