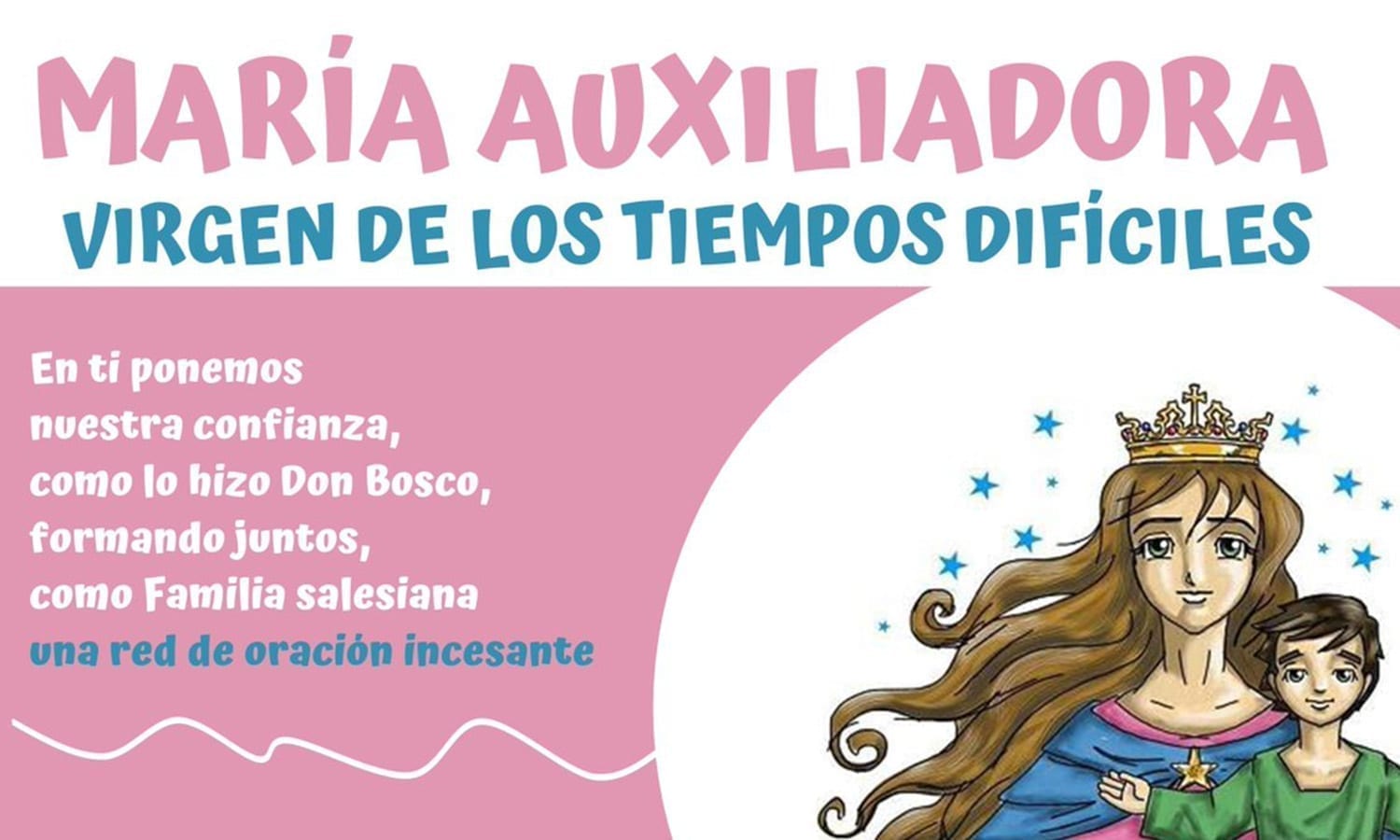 (Rome Italy). "If you want to obtain graces from the Holy Virgin, make a novena" (MB IX, 289). Thus Don Bosco replied when some grace was requested.
In these days from all over the world we hear the cry of suffering humanity for everything that is happening around us, in cities and in different countries due to the spread of the coronavirus. It is a truly favorable time to invoke peace, joy, and fortitude from Our Lady.
The Communication Sector of the Mary Help of Christians Province, Spain – Madrid (SPA) reflected on the Words of Mother: "I invite you to pray the novena to Mary Help of Christians until this emergency is eradicated. I know that several communities have already started it with faith and I thank you very much. This is also a way to feel close to the people who are suffering because they are affected by the virus and their families, and equally close to the thousands of refugees who await reception in these days and find only rejection and violence. Don Bosco suggested to pray to the Madonna of "difficult times" with this novena: "If you want to get graces from the Holy Virgin make a novena" (MB IX, 289).
They accepted this invitation and propose the Novena to the Help of Christians of difficult times. For each day of the novena an infographic is prepared with a short biography of women and men whose life has been a testimony of courage and generosity in difficult times and the prayer to Mary to ask for help and raise awareness of solidarity and trust in these difficult moments.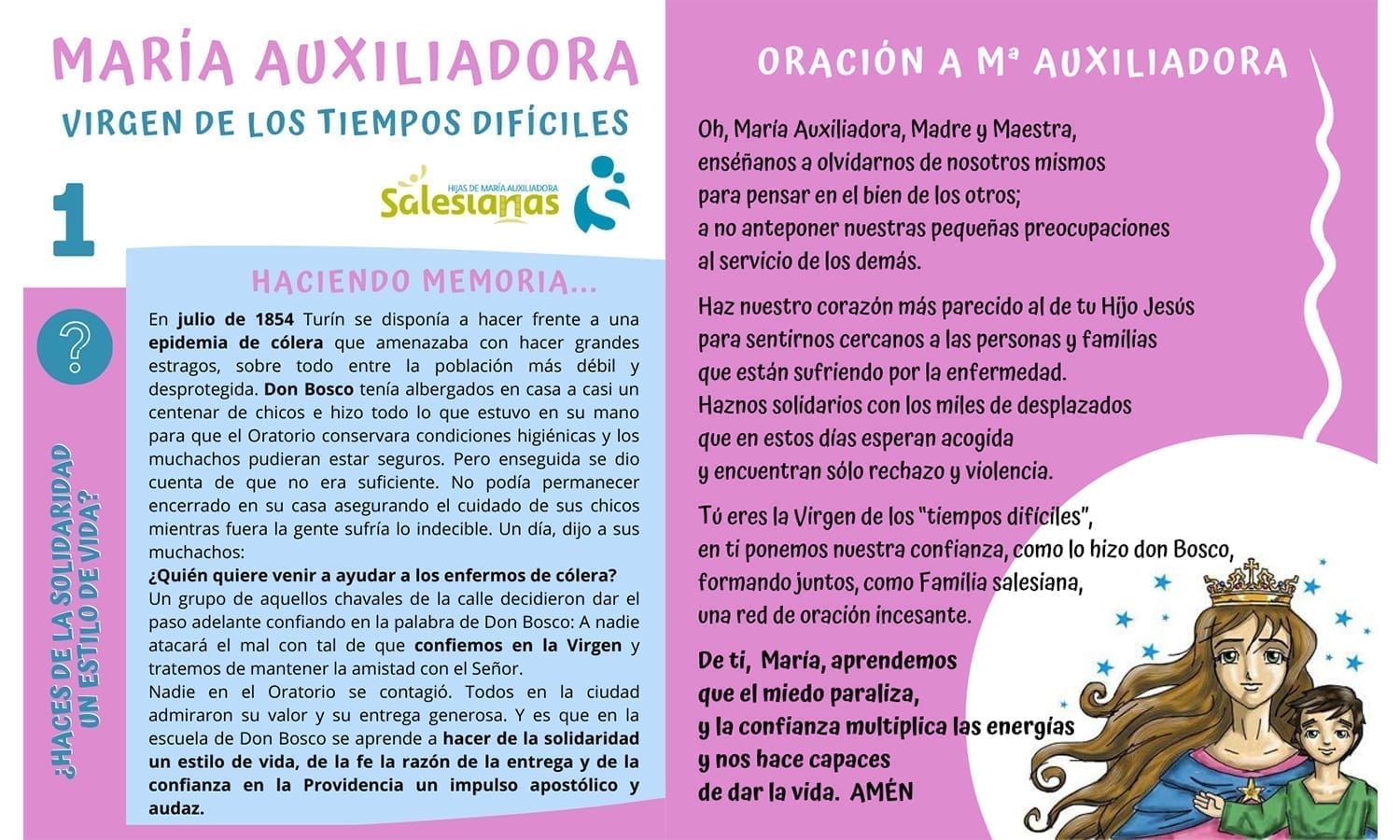 The initiative is shared on websites and social networks, to young people, so that an uninterrupted prayer network can be formed that reaches the hearts of God and men and women.