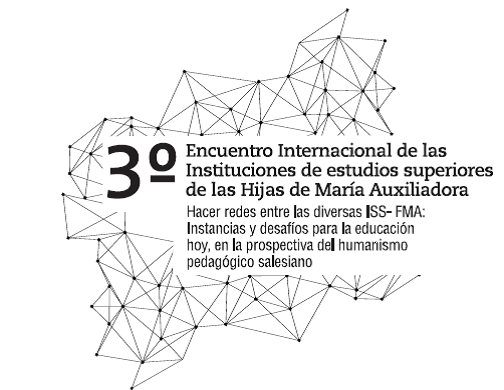 Copacabana (Colombia). The Youth Ministry Sector of the Institute of the Daughters of Mary Help of Christians and the 4 FMA Provinces of Colombia: "St. Mary Mazzarello", "Mary Help of Christians", "Our Lady of the Snow" and " Our Lady of Chiquinquirá", organized the III World Meeting of the Institutions of Higher Studies of the FMA, which will be held from 27 to 29 September 2019, in Copacabana (Antioquia) in the Spirituality House of Mary Help of Christians (CMM).
About 60 participants, including directors and teachers from the four continents and 100 students from the High Schools of Colombia.
The theme of the meeting is "Networking" among the various Institutes of Higher Studies: the demands and challenges for education today, in the perspective of Salesian pedagogical humanism.
In continuity with the meetings previously held in Brazil and Spain, the objectives are: to share experiences and reflections on the need to work together and to find collaborative strategies between the various institutions; define the guidelines for action to improve educational and communication synergies between the various institutions for an effective exchange between teachers and students; to elaborate a proposal to be presented to the GC XXIV.
Speakers:
Fr. Hernán Cardona, sdb for the Lectio divina;
Prof. Dr. in philosophy Marco Antonio Vélez Vélez, Prof. Wolf Wilms, pedagogue and theater director and Prof. Magister in psychology Edison Osorio, who will hold the panel on the challenges of working on the Net; Fr. CarBlos Ángel Arboleda, who will offer a study in the light of Church documents on the mission of the ISS in the Church and in society;
Prof. Dra Piera Ruffinatto and Prof. Dra Mónica Tausa, who will share an intercultural reading of the Preventive System of Don Bosco and Mother Mazzarello, from the perspective of networking.
The Higher Education Institutions (ISS-FMA) include all the centers of Higher Education and of the Third Degree of the Institute of the Daughters of Mary Help of Christians. They are distributed on four continents: 2 in Europe (Italy and Spain), 3 in Asia (India, the Philippines and Japan), 4 in Africa (Kenya, the Democratic Republic of the Congo, Ethiopia and Benin) and today there are 44 in 26 Provinces. These institutions have as their main objective to offer young people a scientific, professional, human, and Christian formation service, generating opportunities for inclusion, especially of the most disadvantaged.
To know more