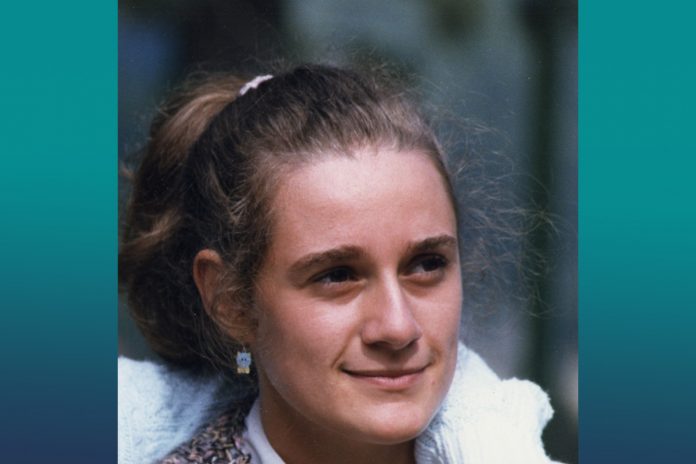 Rome (Italy). 22 October 2021 is the 26th anniversary of the birth into heaven of Mariacristina Cella Mocellin, Past pupil of  "Mary Help of Christians" School of the Daughters of Mary Help of Christians of Cusano Milanino (Italy), wife and mother of three children, declared Venerable on 30 August 2021.
Born in Monza, Lombardy on 18 August 1969, Mariacristina lived her youth with passion and vivacity in her scholastic commitment and as an animator of the oratory and catechist in  "Holy Family" parish of Cinisello Balsamo (MI), where she resides with her family. The experience of her suffering due to a sarcoma in her left leg, highlights the inner strength with which she lives the ordinary in an extraordinary way, documenting the steps of grace she took in a spiritual diary. Her meeting with Carlo Mocellin in Valstagna, in the province of Vicenza, leads her to mature her choice for marriage. On 2 February  1991, Carlo and Mariacristina celebrate their union before God and settle in Carpané (VI). After ten months, they welcome the birth of Francesco, followed after a year and a half by Lucia. At the third pregnancy, the tumor reappears. The young mother does not hesitate to carry on with the pregnancy, giving up treatment in order not to damage the life of Riccardo, who was born healthy in July 1994. On 22 October  1995, after a journey of surrender and abandonment to the Father, Mariacristina was born into Heaven.
Mariacristina's Yes is the fruit of a journey of holiness, which has its sprouts in her youth when she wrote in her diary, "Here I am, Lord! Here is my body, my heart, my soul. Allow me to be big enough to reach the world, strong enough to carry it. At this moment I repeat my YES to You slowly, humbly, but always with great joy. Yes, here I am!" (1986).
There are various initiatives to celebrate the anniversary:
Paolo Martinelli, Auxiliary Bishop of Milano, will preside over the Eucharistic Celebration at  "Holy Family" Parish of Cinisello Balsamo (MI), the city where she lived as a girl.
At San Nazario, Valbrenta (Vicenza), where she lived as a married woman, a park will be dedicated to Mariacristina, with the unveiling of the plaque by the Mayor. In the cemetery of San Nazario, a thanksgiving Mass will be celebrated for the venerability of the young woman, animated by the Valbrenta Choir.
For the occasion, from 22 October 2021, the video clip of the song "Your miracle is love" by Daniele Durante is also available on YouTube, a song inspired by the life of Mariacristina, with the help and support of the Friends of Cristina Association ONLUS and the support of Carlo Mocellin, husband of Cristina.
The life given by Mariacristina makes her a 'next-door Saint', a living testimony and model of Christian life for many young people, for spouses, and for all the Past Pupils of the Salesian realities.