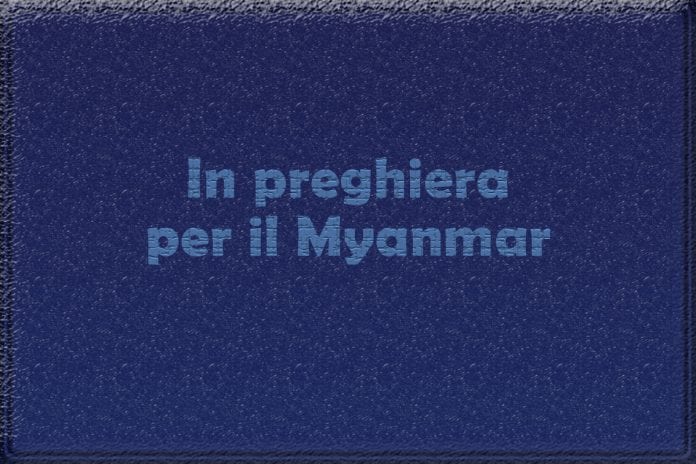 Rome (Italy). During Holy Week, while adherence to Christ Crucified for love is renewed, we continue to pray that the sacrifice and prayers of the people of Myanmar bring peace and social stability to the country.
The dramatic situation that the population in Myanmar continues to experience has strong repercussions on people's freedom, on daily activities, on the mission of the Church and of the FMA communities.
The President of CIAO writes,  "With Pope Francis we too kneel on the streets of Myanmar and we want to carry in our hearts and in our prayers the aspirations for peace and justice of this people, in solidarity with our Sisters in Myanmar who have chosen the word of St. Paul as their source of hope: 'The Lord is faithful and He will strengthen and protect you' (2Thes 3:3)".
On 31 March  2021, at 3.00 pm (Italian time), the Interprovincial Conference of East Asia – CIAO in communion with the Institute of the Daughters of Mary Help of Christians present in the 5 continents, will animate the prayer of the Rosary, sharing the witness of the 5 FMA Communities of Myanmar, to express spiritual closeness and solidarity with the people of Myanmar.
To follow in live streaming:
Facebook Salesian Sisters of Don Bosco – Philippines & Papua New Guinea
May prayer touch the hearts of those who have responsibility in the Country, so that they place themselves with sincere availability at the service of the common good, promoting social justice and national stability for a harmonious democratic coexistence.