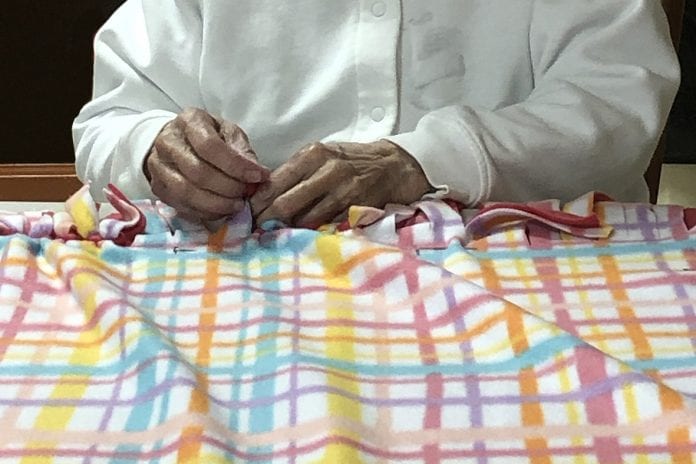 Haledon (United States). The Daughters of Mary Help of Christians of the Provincial Community of St. Joseph of the United States and Canada (SEC) joined the I SEE U Blankets Project to help families who have lost a loved one due to Covid-19.
I SEE U Blankets is the name of the project created in a hospital in the Queens district of New York to provide handmade blankets for ICU patients. It was born from the initiative of Alexandra, a nurse who, observing the reduced visiting hours granted to the families of the Covid-19 patients, decided to show closeness to the families by donating personalized bags containing a handmade blanket, a candle, flower seeds, and sometimes even a reminder of the patient. Alexandra motivated her desire to bring light into the life of those who suffer: "I try to find light in every dark day. I understood that if we are struggling to find light, we must be light and do something good even for those we do not know.  Changing the world starts from within".
The Animator of the Community, Sr. Helene Godin, involved the FMA of the Community in this project which, with the help of a benefactress and under the guidance of Sr. Rufina Delgado, an expert seamstress, made 15 blankets in a few days.
Alexandra, together with her grandmother, personally went to the Provincial House to collect the blankets, in this way she was able to meet the FMA Community.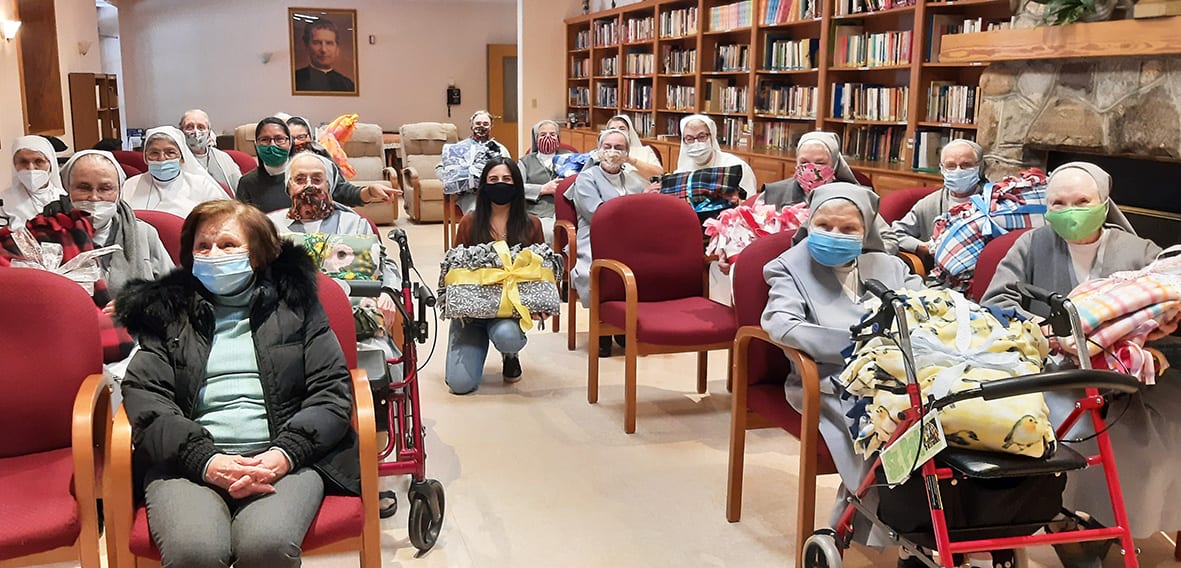 An elderly FMA shared her experience: "It is an honor to offer our time and our skills to create a blanket that can comfort those who are experiencing a family loss. We cannot be there to give a hug to every person, but through these blankets we can make ourselves present to them".
Before the delivery of the blankets, the FMA of St. Joseph Community had them blessed and ensured prayer for each person who will receive them. Although the pandemic has limited the possibilities for apostolate, the sisters' creativity and desire to help others do not diminish.