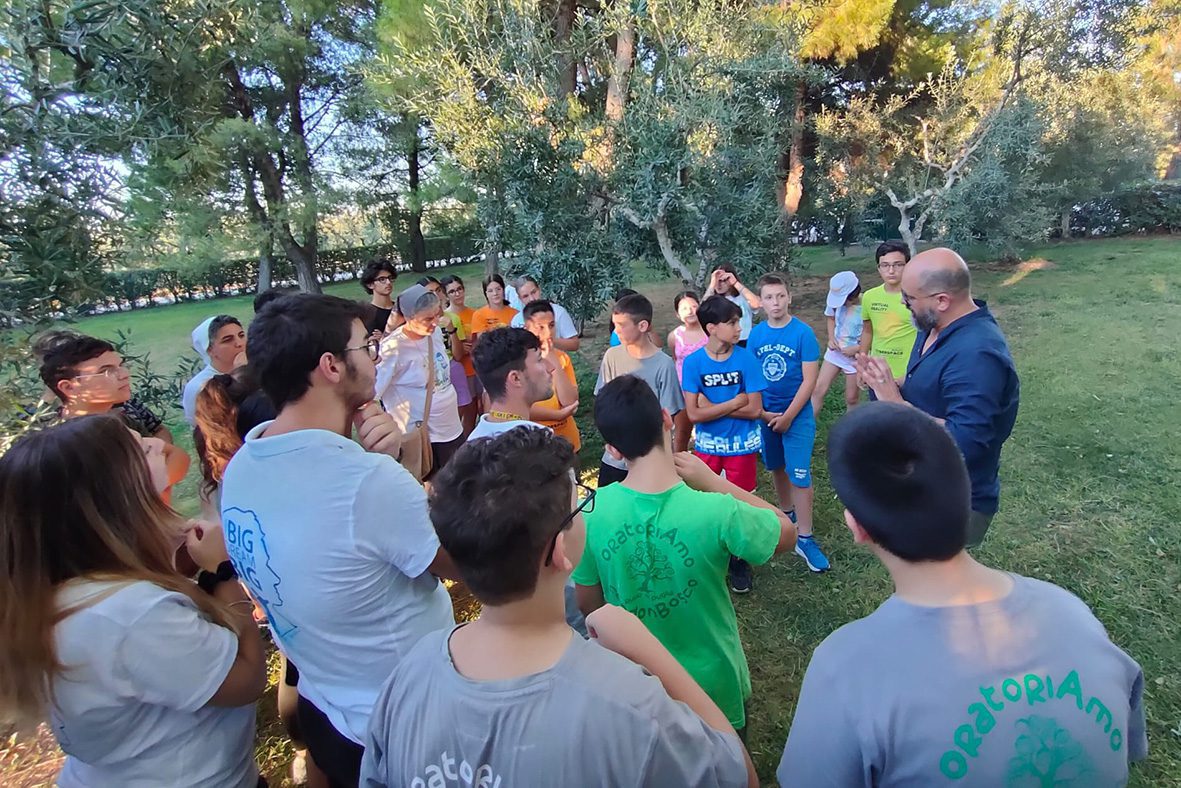 Ruvo di Puglia (Italy). On 13 July 2022, in the week dedicated to Ecology and Active Citizenship of the Summer Children organized by "OratoriAMO with Don Bosco", of the Daughters of Mary Help of Christians of Sacred Heart Community of Ruvo di Puglia (Bari), Southern Province of Our Lady of Good Counsel (IMR), preteens, adolescents, and animators took part in an ecological walk.
The initiative, with the aim of collecting trash abandoned on the side of the road, on the old municipal road that leads from Ruvo to Bisceglie, is part of the commitment to change lifestyles that the whole Educating Community is engaged in during the pastoral year, thereafter in adhesion to the Laudato si' Platform.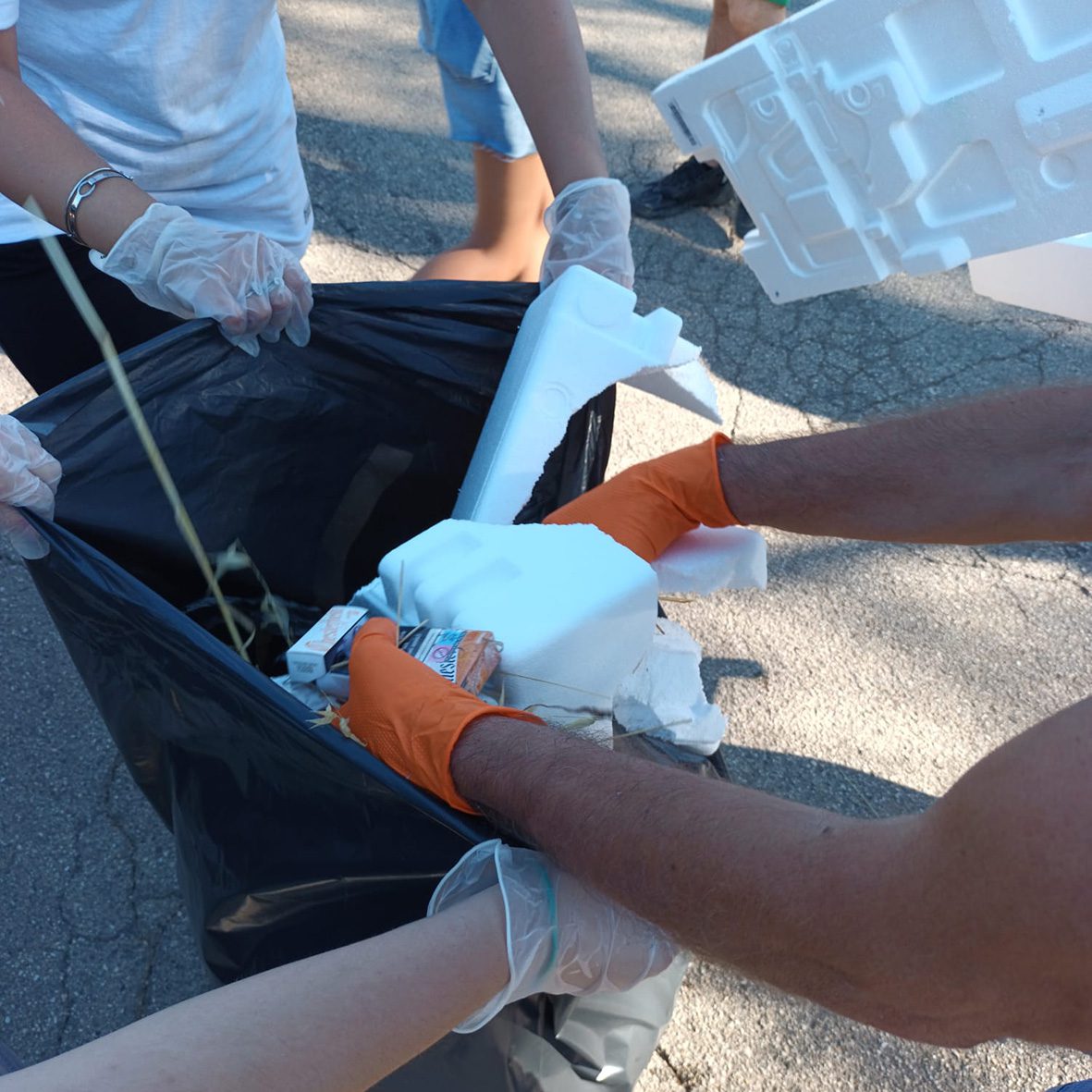 Escorted by the volunteers from Civil Protection, equipped with gloves and with great civic sense, the boys and girls collected the trash, differentiating it according to the materials, in the bags made available by the local waste collection and disposal company S.A.N.B. S.p.a – Nord Barese Environmental Services, which then recovered the full ones left by the children on the roadside.
The young people taking part in the walk gladly did their part, facing the fatigue of the road and of the collection, sometimes reacting and reflecting on those who leave their trash on the street, regardless of the consequences. At the end of the afternoon, the Councilor for the Environment and Territory of the Municipality of Ruvo di Puglia, Antonio Mazzone, joined the group for a sharing on ecological issues.
Having concluded this experience in the splendid setting of Villa Fenicia, a nineteenth-century stately home with a large park and green lawns, again placed the boys and girls in tune with the beauty and harmony of creation, making them reflect on the words of Pope Francis in the Encyclical Letter on the care of the common home:
"Praised be, my Lord", sang St. Francis of Assisi. In this beautiful song, he reminded us that our common home is also like a sister, with whom we share life, and like a beautiful mother who welcomes us into her arms (LS 1).
With this and other initiatives, "OratoriAMO con Don Bosco" aims to help young people and animators to return to love this sister/mother Earth, to look into her eyes, to hear her song and her cry. The Educating Community is aware that many young people have taken a stand for her defense, but it is also convinced that the awareness of the gravity of the cultural and ecological crisis must be translated into new habits and new lifestyles that start from everyone's daily life.
Young people are asking the world of adults for real change. "They ask themselves how it is possible that we pretend to build a better future without thinking about the environmental crisis and the suffering of the excluded (…) the environmental challenge we are experiencing, and its human roots, affect us and touch us all" (LS n ° 13-14).