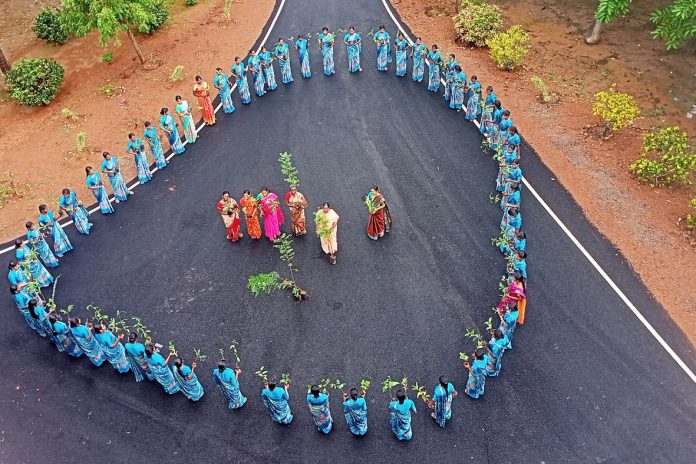 Regunathapuram (India). On 14 November 2022, one year after the opening of registrations for the Laudato Si' Platform and on National Children's Day, celebrated in India, the Auxilium College of Education of Regunathapuram-Pudukottai, of the Daughters of Mary Help of Christians of Blessed Eusebia Palomino Community, Our Lady of the Snow Province (INT), organized an awareness meeting on child protection and ecology.
At the beginning of the day, the Secretary of the College and Animator of the FMA Community, Sr. Maria Pushpam, gave a presentation for the trainee teachers on health, education, safety, and a healthy environment for children. At the end, she started the demonstration by waving a green flag.
Sr. Malar Jothi, the Director of the School, the Teachers, and about 70 teachers in training, the administrative staff, a police inspector, and two journalists were present at the event of an educational and formative nature. En route to Regunathapuram State High School, each student teacher carried two saplings and displayed slogans raising awareness for protecting children and caring for creation.
As a first step to help improve the fate of the planet, Auxilium College donated 125 small trees to Regunathapuram State High School. To celebrate Children's Day, the student teachers then performed for the male and female students with songs, dances, poems, and small plays on the protection and safety of children.