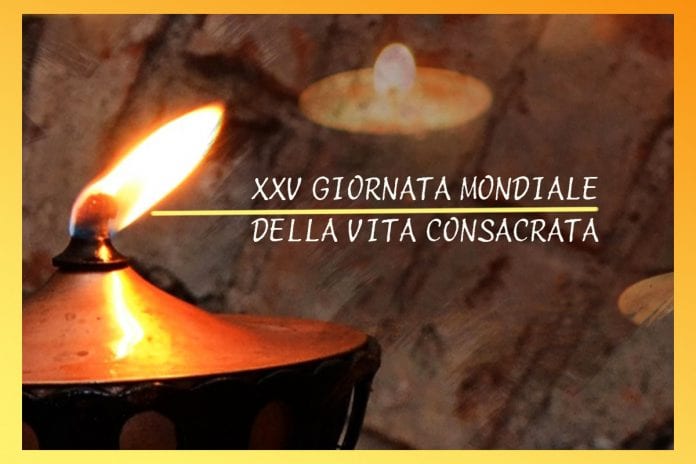 Rome (Italy). On 2 February  2021, the Feast of the Presentation of the Lord, the 25th  Day of Consecrated Life is celebrated. Established by Saint John Paul II in 1997, the Day is an opportunity to celebrate and give thanks for the gift of consecrated life, renewing the intentions and sentiments that inspired the donation to the Lord, and to value the witness of those who have chosen to follow Christ more closely, through the practice of the evangelical counsels.
With a Letter, Cardinal João Braz de Aviz and Archbishop José Rodríguez Carballo – Prefect and Secretary of the Congregation for Institutes of Consecrated Life and Societies of Apostolic Life – wish to express to all consecrated men and women the closeness of the Dicastery and to lighten the physical distancing imposed by the pandemic:
"We cannot pronounce aloud all your names, but on each and every one of you we ask the blessing of the Lord so that you may be able to pass from 'I' to 'we', aware that we are in the same boat, all fragile and disoriented, but at the same time important and necessary, all called to row together (Pope Francis, Extraordinary moment of prayer, Friday 27 March 2020)".
The golden thread of the Letter is the Encyclical Fratelli Tutti, "a precious gift" to be placed at the center of the life of the formation and mission of consecrated persons, to respond to the appeal of fraternity and "find in it the roots of prophecy".
Consecrated men and women are called, in the variety of charisms, of Institutes and Societies of Apostolic Life, to be architects of universal fraternity, "brothers and sisters of all, regardless of each one's faith, cultures, and traditions, so that the future will not be "monochromatic" (FT n. 100) but a world like a polyhedron that lets its beauty shine through, precisely through its different faces".
To be witnesses of an authentic fraternity and of a generative consecrated life, it is indispensable "to open processes to accompany, transform, and generate; develop projects to promote the culture of encounter and dialogue between different peoples and generations, starting from one's own vocational community to then reach every corner of the earth and every creature".
To be all brothers and sisters is a dream entrusted to the hands, to the passion, to the perseverance of all consecrated men and women called to be "experts in communion". And on this day there can only be a hymn of praise and gratitude for the gift of a "wonderful vocation which in various ways makes God's love shine for man, woman and the whole universe".