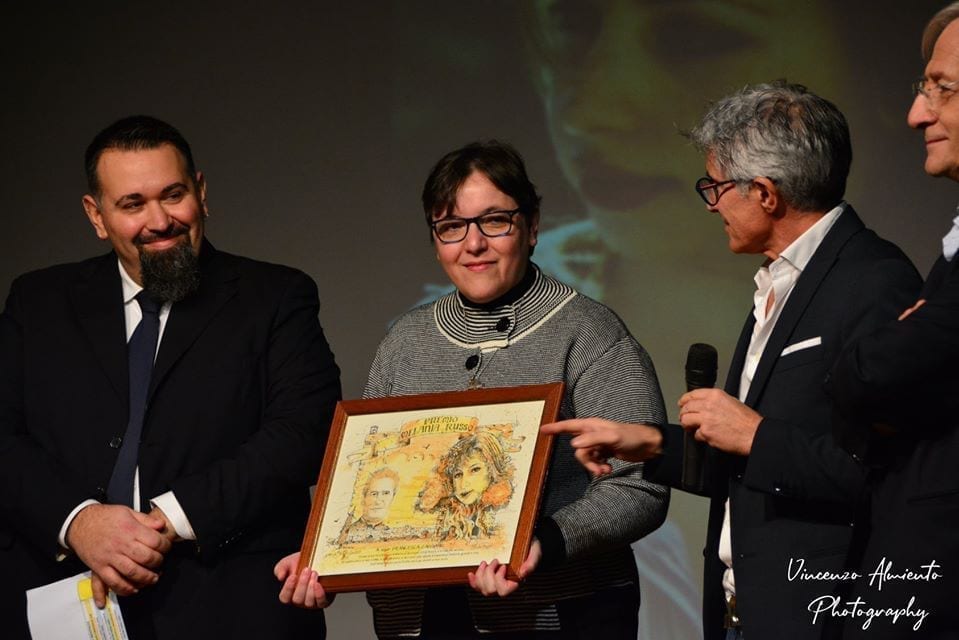 Brindisi (Italy) On 31 January 2020 in the city of Oria (Brindisi), Sr. Francesca Caggiano, Daughter of Mary Help of Christians of Our Lady of Good Counsel Province (IMR) received the 'Melania Russo' Educator Recognition Award.
The award ceremony, which took place in front of 350 people in San Pasquale Theater of the Rogationist Fathers of Oria, was in remembrance of the years (1993-1998) in which Sister Francesca worked in the diocese of Oria as Director of Diocesan Youth Ministry and, together with Roberto Schifone, founder of the SING Association (We will be the New Day), sowed love for Don Bosco in the area, making his spirituality and the Preventive System known. The town of Oria, even without the presence of the Daughters of Mary Help of Christians and the Salesians of Don Bosco, became the driving force of devotion to St. John Bosco and of activities in favor of youth.
The award was given to Sister Francesca by the father and sister of Melania Russo, a young animator of the Oratory Don Bosco S.I.N.G of Oria who died early and was unable to fulfill her desire to spend herself at the service of the youngest children of the Oratory. These are the reasons for the Award:
Thanks to your encounter with Roberto, devotion to Don Bosco took root in Oria, and from that encounter S.I.N.G (We will be The New Day) was born, the Oratory was born, and from there dozens of youth pastoral experiences in Oria. That seed still bears fruit, and it is here before your eyes.
The same Recognition was also given to Fr. Valerio Bocci, SDB, to Giuseppe Centomani, Director of the Center for Juvenile Justice of Puglia, and the Rogationist Work present in Oria for a hundred and ten years.
In the evening, other awards were also presented, including the National Prize "Donato Carbone victim of mafia" to singer Sergio Sylvestre, and to Giovanni Impastato, brother of Peppino, victim of the mafia in 1978 in Cinisi, in the province of Palermo.