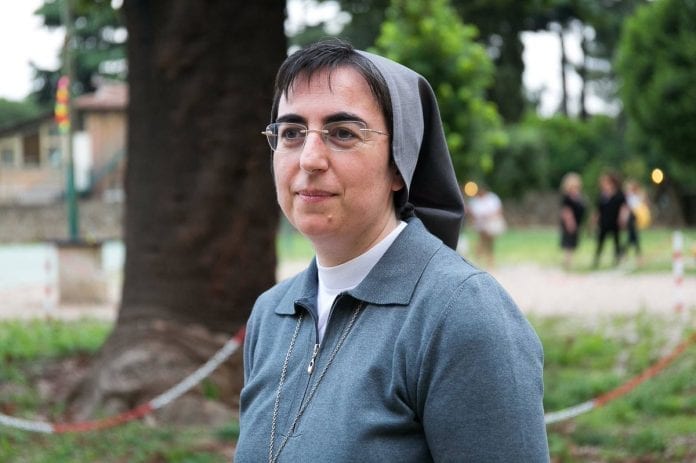 Rome (Italy). On 8 April  2021, the Social Ecumenical Forum and the Jorge Luis Borges Foundation of Argentina awarded Sr. Alessandra Smerilli, Daughter of Mary Help of Christians and Under-secretary of the Vatican Dicastery for Integral Human Development Service, the Calvez Prize for responsibility of citizens.
The Prize, in its 19th edition, was established in memory of Father Jean-Yves Calvez, a Jesuit thinker who supported socio-political ethics in Latin America and around the world and was President of the Social Ecumenical Forum for a decade. The recognition is intended for scholars, university students, executives, and institutions that stand out for their commitment to social responsibility and to citizens.
Sr. Alessandra Smerilli, awarded in the Scholars category, is Councilor of State of the Vatican City and Under-secretary of the Dicastery for Promoting Integral Human Development in the Faith and Development section. Full Professor of Political Economy at the Pontifical Faculty of Educational Sciences "Auxilium" in Rome, she is a Founding Member of the School of Civil Economics, a member of the National Council of the Third Sector in Italy and of the Ethical Committee SGR (Sustainable and responsible investment solutions ). She participated in the Webinar of the Social Ecumenical Forum on the post-pandemic economy, presenting the theme "Solutions to an unprecedented economic and social crisis".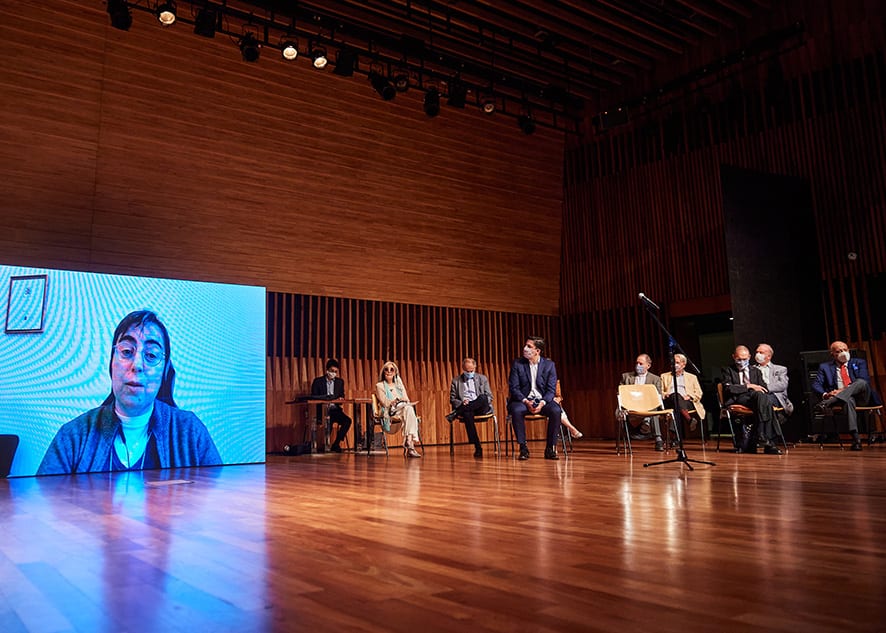 The award ceremony, with the patronage of the Argentine Ministry of Culture, took place in the Argentina Room of the Kirchner Cultural Center in Buenos Aires, with few people present in compliance with health regulations. At the time of the award ceremony, through a video-message, Sr. Alessandra said:
"What constitutes a responsible citizen is the ability to go out of oneself and to dialogue with others, to exchange ideas and to contribute with their talents and skills to the service and care of others, especially the planet and those who have more need. These qualities give hope and are contagious. When the majority of citizens let themselves be infected by these good deeds, the result is a wave of radical and fruitful change towards the common good. I feel honored by this recognition and I invite you to join this journey to prepare for the future. "
The Social Ecumenical Forum, since its inception in 2001, aims to promote and disseminate values and actions of Social Responsibility by companies, NGOs, and individuals, emphasizing the importance of civil organizations and entrepreneurs in the transformation of Countries.
The Jorge Luis Borges Foundation, founded in 1988, aims to spread the work of Jorge Luis Borges, Argentine writer, poet, and academic, contributing to his knowledge and promoting its correct interpretation. It favors cultural exchange with institutions, libraries, study centers, universities, and organizes exhibitions on Borges, conferences, courses, seminars, pictorial exhibitions, and concerts in Argentina and in various Countries.