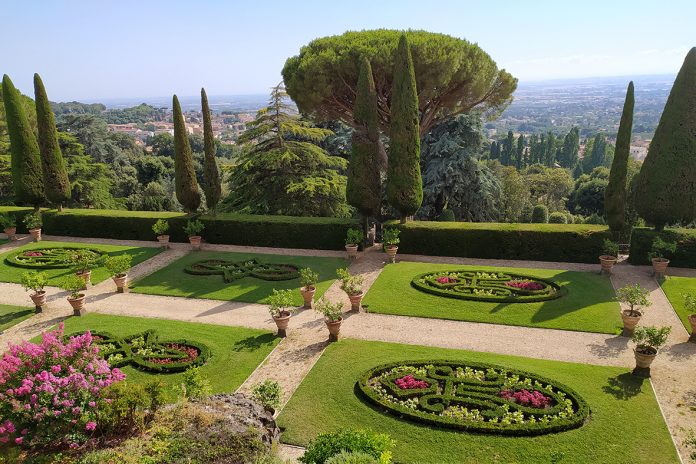 Vatican City. On 2 February 2023, the Holy Father launched the "Borgo Laudato Si'" project to tangibly contribute to the development of ecological education through a formation and awareness-raising space in his residence at Castel Gandolfo.
As reported in the Press Release, Borgo Laudato si' intends to present itself as a concrete sign of the applicability of the principles masterfully illustrated by Pope Francis in the Encyclical "Laudato Si'".
In the Institutional Chirograph – the document signed with his own hand – the Pope expresses the reasons:
Caring for our common home is a responsibility we assume towards our neighbor and at the same time a way of recognizing the infinite beauty of God and contemplating the mystery of the universe. With the Encyclical "Laudato Si" I recalled the example of St. Francis, who manifested a particular respect for God's creative work, considering it inseparable from attention to the last and the abandoned (dr LS, 10).
The crises and recurrent alarms tell us that this attention represents the challenge to be answered in order to build and consolidate that sustainable and integral development, which can guarantee an improvement in the quality of human life respectful of God's plan for the world and in a healthy relationship with the order of nature and with the laws that govern it.
This calls for an education and a spirituality for the "development of new beliefs, new attitudes and lifestyles" (LS, 202) capable of favoring the desired "ecological conversion" which can only arise from a formation of consciences, inspired from the sharing of goods, from respect for the dignity of every person, and from the gratuitousness of working and giving.
The gardens of Villa Barberini and of the Pontifical Villas will thus constitute the natural setting for the development of a formation place with activities and initiatives, open "to all people of good will", which aim to combine education with integral ecology, circular and generative economy, and environmental sustainability.
With another Chirograph, the Holy Father has also established the Laudato Si' Center for Higher Education, "as a scientific, educational, and social activity organism, operating for integral formation, with its registered office in the Vatican City State and with its main operational headquarters in the Pontifical Villas of Castel Gandolfo," regulated by its own Statute.
In order to immediately launch the Center's activity, he appointed Fr. Fabio Baggio as his direct contact person and Director General of the Center for a five-year mandate; Sr. Alessandra Smerilli, Daughter of Mary Help of Christians and Dr. Francesca Romana Busnelli as members of the Board of Directors; Dr. Antonio Errigo as Secretary.
Pope Francis entrusts this project of ecological conversion to Mary, Mother and Queen of all creation (LS, 241).