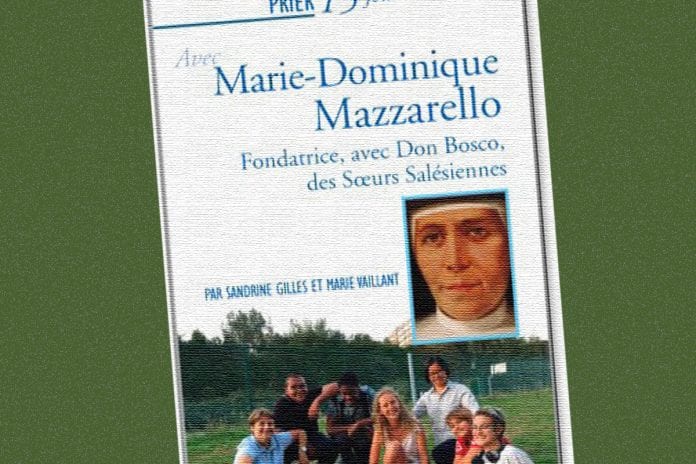 (France, Belgium-South). On the occasion of the 70th anniversary of the canonization of Mary Domenica Mazzarello (1951-2021) and in preparation for the 150th anniversary of the foundation of the Institute of the Daughters of Mary Help of Christians (1872-2022), the Province of France Belgium-South Our Lady of the Nations (FRB)  published the book, "With Mary Domenica Mazzarello", Nouvelle Cité edition, 2020.
It is the first work in French produced by Sandrine Gilles and Marie Vaillant, Daughters of Mary Help of Christians, engaged in youth ministry in the Spirituality Center of the Salesians in Farnières – Belgium and in Don Bosco Ganshoren College  in Brussels.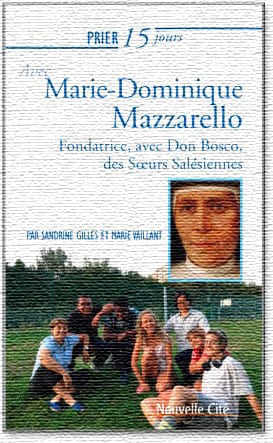 Founder with Don Bosco of the Daughters of Mary Help of Christians, Salesian Sisters of Don Bosco, Mary Domenica Mazzarello (1837-1881) gradually learned that holiness is acquired by living daily life in simplicity, re-reading every event in the light of God's love, and having the courage to take life events in hand.
With the onset of her illness, her lack of strength, and sense of bewilderment, Main experiences a difficult time. The love she had for the Lord and listening to His will urges her to be creative and marks the beginning of a beautiful educational adventure that soon goes beyond the borders of Italy. Marie-Dominique, frank, lively, with little culture, has become an exceptional educator and spiritual guide. She helped all the people she met to grow in goodness and love.
Have great confidence in Our Lady, she will help you in everything (M. Mazzarello).