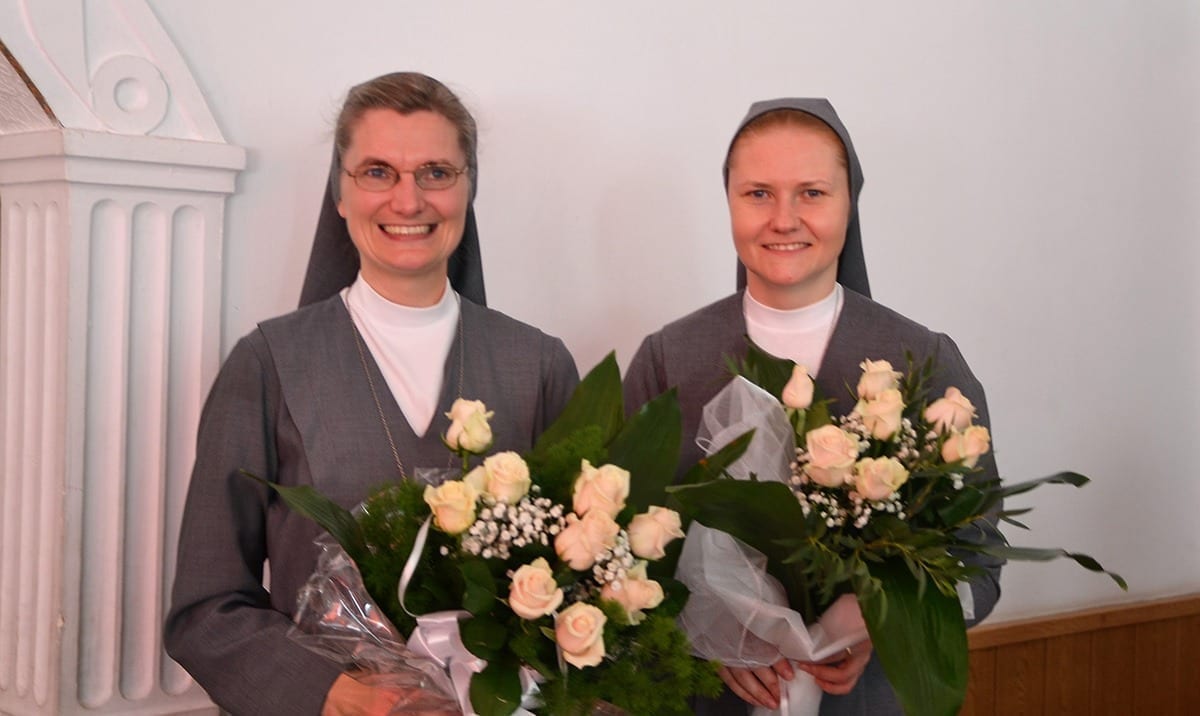 Wschowa (Poland). Saturday, October 13, 2018 in Wschowa, two FMA from "Mary Help of Christians" Province (PLA), Sr. Urszula Taborek and Sr. Jadwiga Rakoczy, made their Perpetual Profession. The Celebration took place at the Church of St. Stanislaw, Bishop and Martyr of Wschowa.
Sr. Anna Swiatek, the Provincial, a large group of Sisters from various houses of the Wroclaw Province, priests, parents, relatives, young people, Salesian Cooperators, faithful, and friends of the Salesian Family participated.
Fr Ryszard Jelen, a Salesian, presided at the Eucharist, and in his homily said to the Perpetuals: God raises the bar of your call, but you will find strength in Him to respond to God's call. Always be full of joy, even in difficulties. May God's peace always accompany you.
"Receive me, Lord, according to your word, and I will have life in You", with these words Sister Jadwiga and Sister Urszula confirmed their choice of Christ as Spouse forever.
The joy and gratitude lived in the solemn liturgy continued in the warm family atmosphere during the agape. "May the life of these sisters of ours be a beautiful adventure for Christ and for the young".