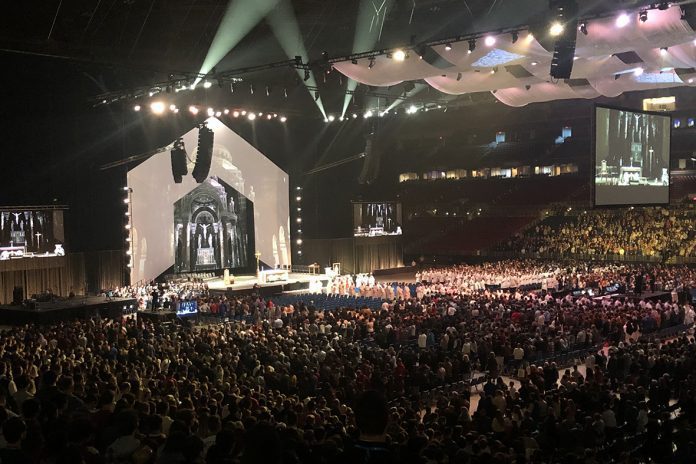 United States. From 2 to 6 January 2023, various Daughters of Mary Help of Christians from the Provinces of the United States and Canada, Mary Immaculate (SUO) and St. Joseph (SEC); and Salesians of Don Bosco from the Provinces of St. Philip the Apostle (SUE) and St. Andrew (SUO), of the Vocational Ministry, shared the richness of being a Salesian Family at the SEEK23 International Convention in St. Louis, Missouri.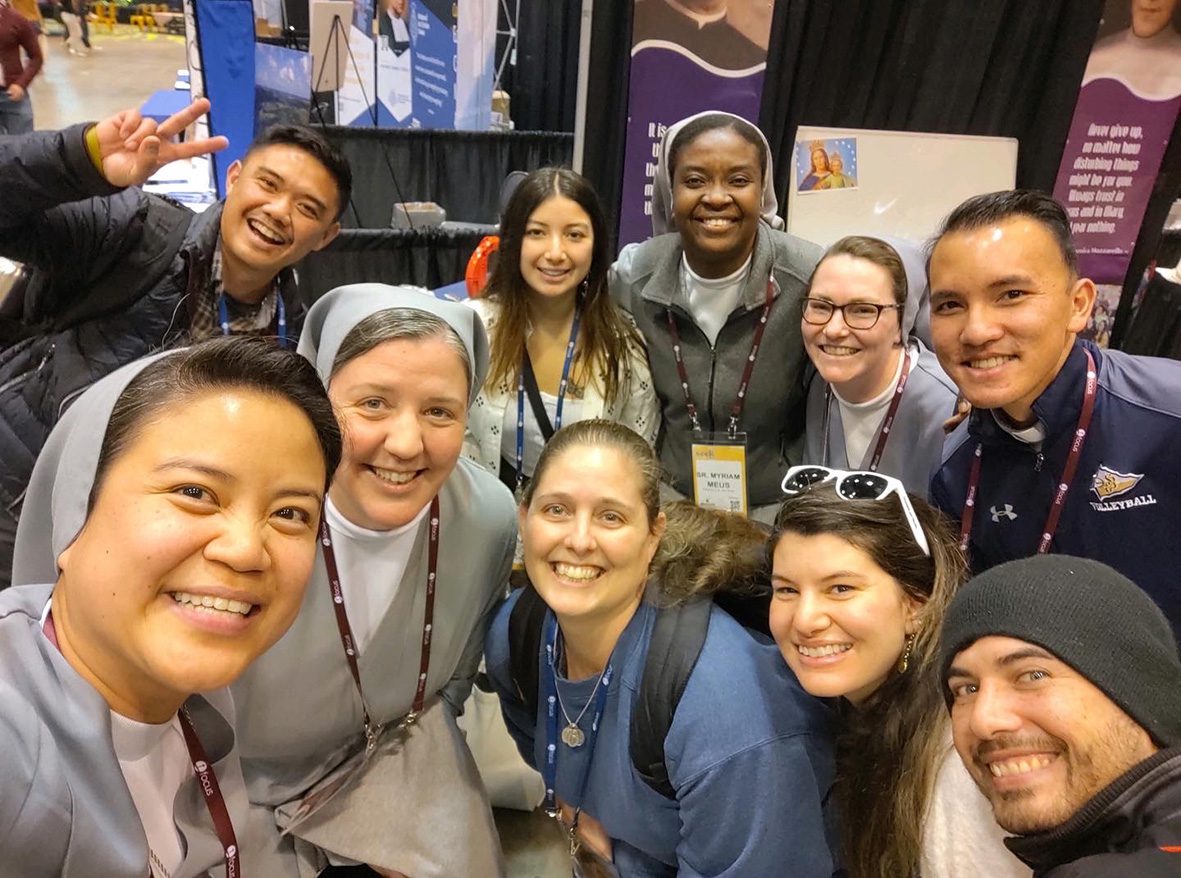 Over 17,000 young university students were present at the encounter, organized by FOCUS (Fellowship of Catholic University Students), a Catholic community whose mission is to share the hope and joy of the Gospel with university students.
Every two years, SEEK brings together thousands of young people from all over the country, to experience together a time of communion, prayer, reflection, fun and games and, above all, an opportunity to meet Christ and face life's most important questions: who are we, where we are going, and what are we looking for.
In the large area of the America's Center Convention Complex, numerous religious congregations and volunteer organizations had the opportunity to set up their stands to make charisms and initiatives known and to have a discussion with the young participants. Furthermore, several speakers addressed important issues on the current youth reality and on the experience of faith.
The testimony of the FMA and SDB who participated in the experience:
"Every day Holy Mass was celebrated and the Blessed Sacrament was exposed, before which thousands of young people spent time in silent prayer. During the week, over 200 priests were available for confessions and dozens of Bishops were present as a sign of Christ's closeness to young people. The evening before the event closed, we gathered with over 17,000 attendees for two hours of worship and praise, thanking God for all the spiritual fruits we have received and praying for the courage to bring these blessings to others!".